When deciding on wedding videography and photography packages you can easily get overwhelmed by what you should and shouldn't include. We're sure you've likely gotten advice from many people that might even be conflicting. However, we're hoping to clear things up a bit as you go through the wedding planning process! In this blog, we'll talk about what Orlando wedding photography and videography packages typically include and what we advise you to include based on your needs on your big day.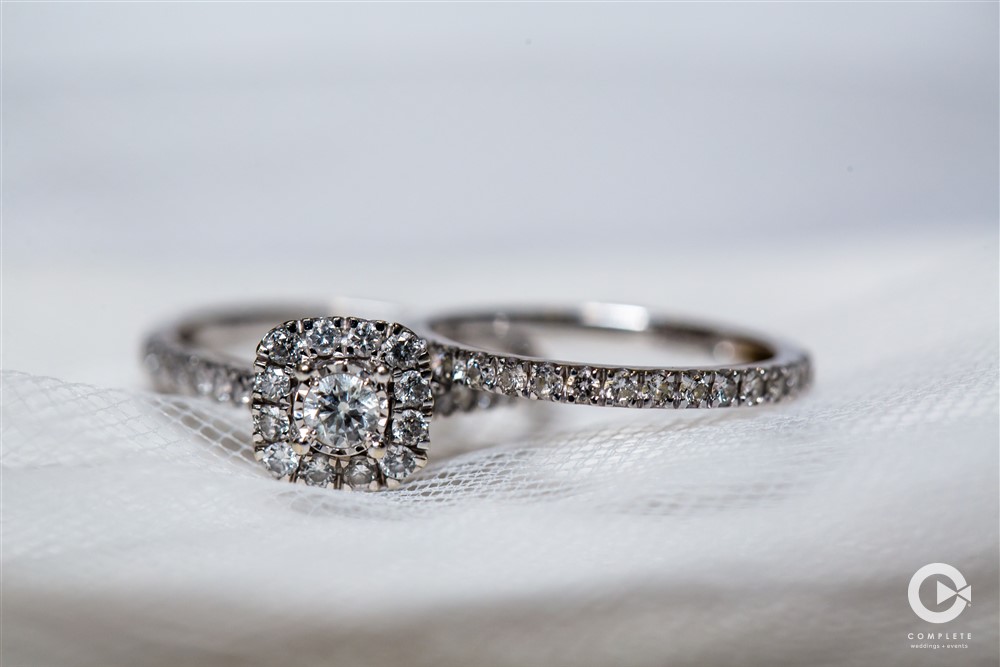 Orlando Wedding Photography and Videography Packages & Add-Ons
There are so many choices when it comes to nailing down an Orlando wedding photographer and videographer and any packages they might offer. It can certainly be overwhelming to filter through all of the options for your wedding ceremony and reception. by simply looking at an online gallery. However, there are a few questions you should ask yourself in order to find the right fit!
We've listed out all of the add-ons and photo/video package options to help you find the package that fits best with your upcoming wedding.
Photography Options:
We'll start with photography options. These add-on and package options have a lot to do with your wedding party size, timeline, family size, etc. It's very important to go into your calls with Orlando photographers with a firm idea of your needs and requests.
A Second Shooter
Second shooters are by far and away the most common add-on for wedding photography packages. Second shooters allow each photographer more time to set up certain shots and it allows for more angles of the same photos. There are so many reasons to use a second shooter and this may be the only add-on on this list that we would advise EVERYONE to use. However, it is especially helpful for some of the following reasons.
When to Add a Second Shooter
If you have a large family or wedding party, you're certainly going to want a second shooter to help organize shots during the group photos. Additionally, you'll want a second shooter if you plan on seeing each other for the first time during the ceremony. If you're doing a first look prior to that, then it's much easier to use one shooter as staging that shot is possible where as the ceremony can simply not be staged.
One last reason to heavily consider a second shooter would be to capture the getting-ready moments simultaneously. If you plan on getting ready separately, we highly advise you to use a second shooter in order to capture both sides of the wedding party.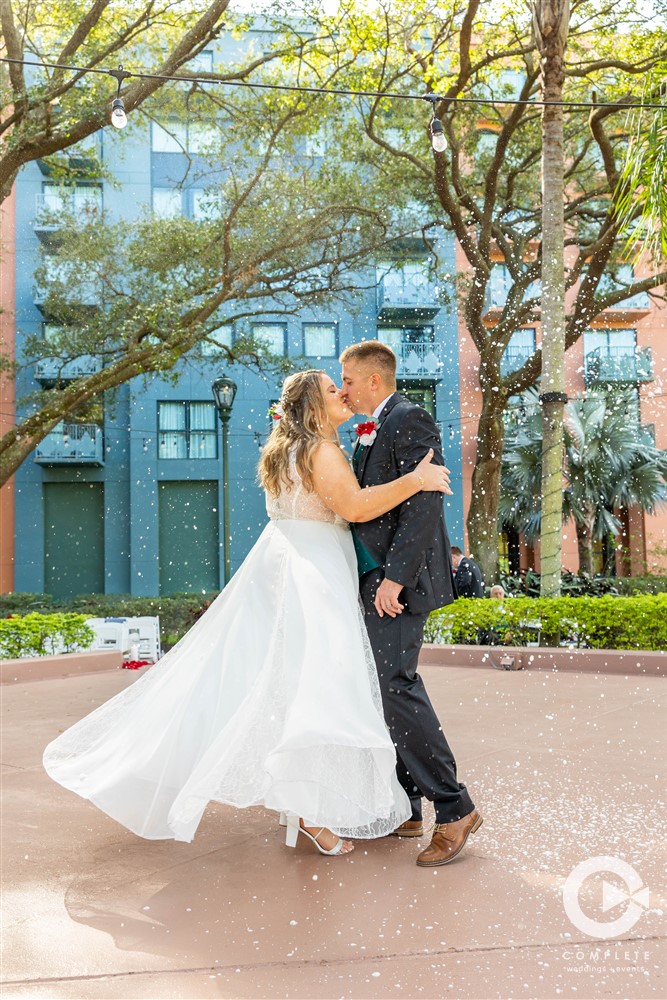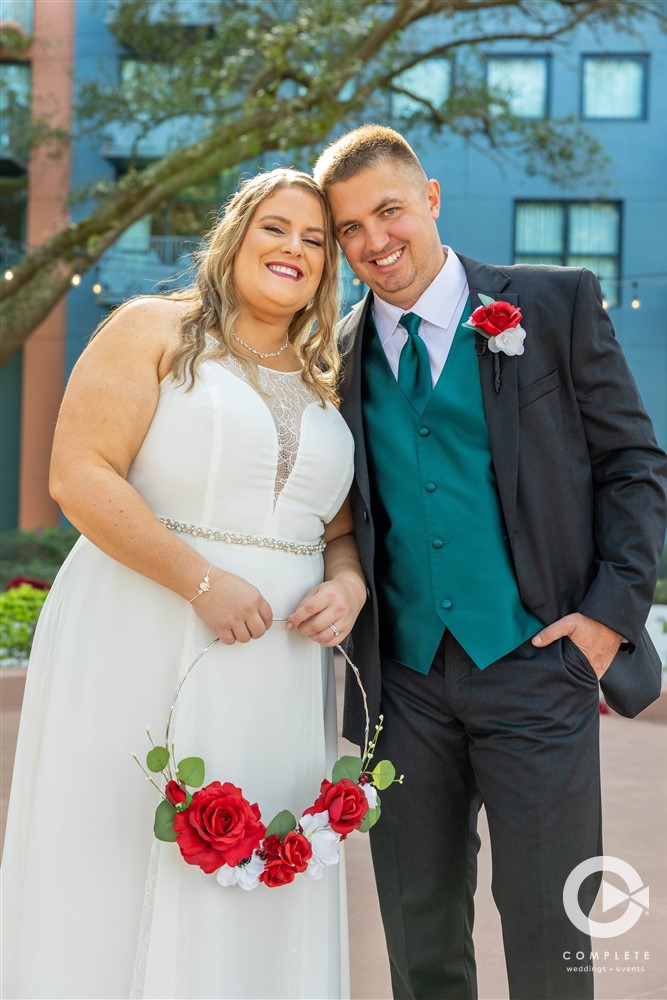 Engagement Session
The biggest reason to add an engagement session to your package is to have an opportunity to work with your Orlando, Florida area photographer prior to your wedding date. This gives you a chance to work with your wedding photographer and get to know their style, preferences, and so on before arriving at the wedding. This add-on allows you to be much more comfortable with your photographer on your wedding day.
Videography Options:
Most videography options have more to do with personal preference rather than wedding size and your timeline. However, it's still extremely valuable for you to be aware of your options and what you might like as opposed to what might be unnecessary for you. Here are some of the top add-on options and their benefits for videography:
Drone Footage
Drone footage is an absolutely beautiful add-on, especially for outdoor only venues. If you plan on getting married outdoors than we highly recommend adding on drone footage. This will allow the video to begin with some beautiful footage of your venue and give your video something extra! In Orlando, there are so many beautiful outdoor venues that are worth capturing with a drone.
Raw-Footage
Raw footage is simply everything that was captured on your wedding day played from start to finish. This video will likely be between three to five hours long and will give you a full picture of what your wedding day truly looked like to your family and friends who either weren't there or weren't around yet. If you value seeing things in their entirety raw-footage is a great add-on option for you!
Trailer Video
A wedding trailer video is a great option, especially if you're a socially media savvy couple! This is going to be a video that is just under 60 seconds and is full of the action of your day – made into a social media friendly video. These 50 to 60-second wedding video trailers are certainly a fun addition to your wedding photography/video.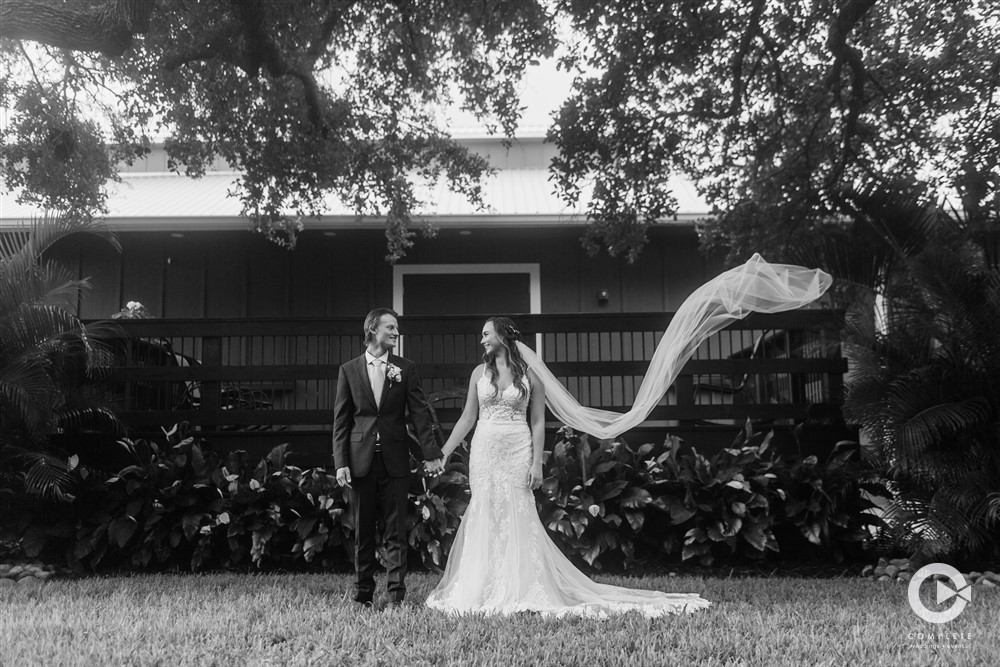 Complete Weddings + Events Orlando, Florida
Our team would love to put together the perfect photography and videography package for your upcoming wedding! Reach out to us today to begin putting your wedding package together. We can't wait to begin helping you plan!