2024 SPRING & FALL DATES FILLING FAST • REQUEST AVAILABILITY HERE
Complete Weddings + Events Videographer
Diego Lopez – Premium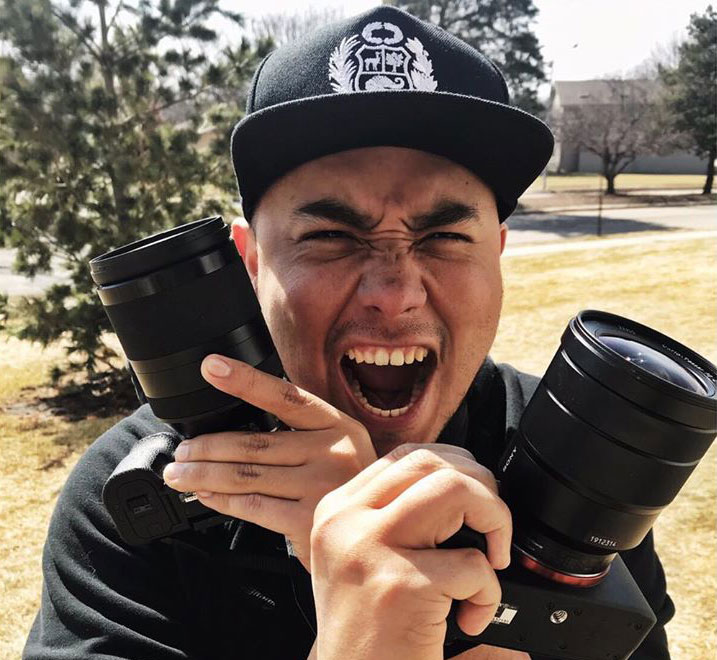 How long have you been shooting videography?
I started filming wedding officially in 2016. But I've started doing videography since 2012.
What got you started in doing videography?
What got me started in videography was my passion for movies. I actually went to film school. Not only I wanted to learn how to make movies, but also I wanted to learn how to analyze them. Understand how to make someone feel something when watching a film.
What sparks your passion for it?
What sparks my passion for wedding videography is that I get a chance to tell a story. I get the chance to use my talents to capture one of the most important days of two people, and present them with something they will cherish forever. A story they can watch every year, a key moment in their love story.
What makes your work unique or stand out?
I don't just document a wedding day, but I try to capture emotions. I tell a story through voice over recordings, music, and footage that I capture thought the day. I prefer to do long takes, so the audience can absorb the moment and everything that is in the frame instead of doing fast cuts.
Check out what brides and grooms had to say about Diego!
"Everyone was kind, helpful, and easy to work with! Our videographer was so nice and fun and his work was beautiful! Everyone was complimenting his work. - Brittany M.

I had a DJ Fondu and Diego Lopez doing a video for us. They were both so nice and helped so much. The dj was very helpful. I had some songs I wanted but needed help feeling some spots and he had a bunch of ideas that totally went with the vibe I was going for. He was amazing at customer care and wanted us to fell special, he even served us dinner. Diego was also so amazing, his video was beautiful. I even messed up the time line and he noticed it (thank God) helped me work it out so we could get all the good shots! both guys are 10 out of 10 - Haley N.

Very professional and excellent communication during the planning process! - Laura S.

Videographer Diego was also ABSOLUTELY AMAZING!!!!! You can tell how much he cares and going above and beyond to get all the shots. I cannot wait to get the finished project back! - Hannah S.

From the Photographer to the DJ, everyone was so helpful! They made the day exceptional and Jami the Photographer and Diego the Videographer made it so easy and fun to work with. They seemed to have captured our day perfectly and cannot wait to see the end result. Jake, our DJ did his best to keep the guests engaged and out on the dance floor! When our original photographer experienced an emergency, Complete was quick to get a replacement and assured there would be no issues. Booking with Complete was a no-brainer and would be again if needed! - Jamie Z."