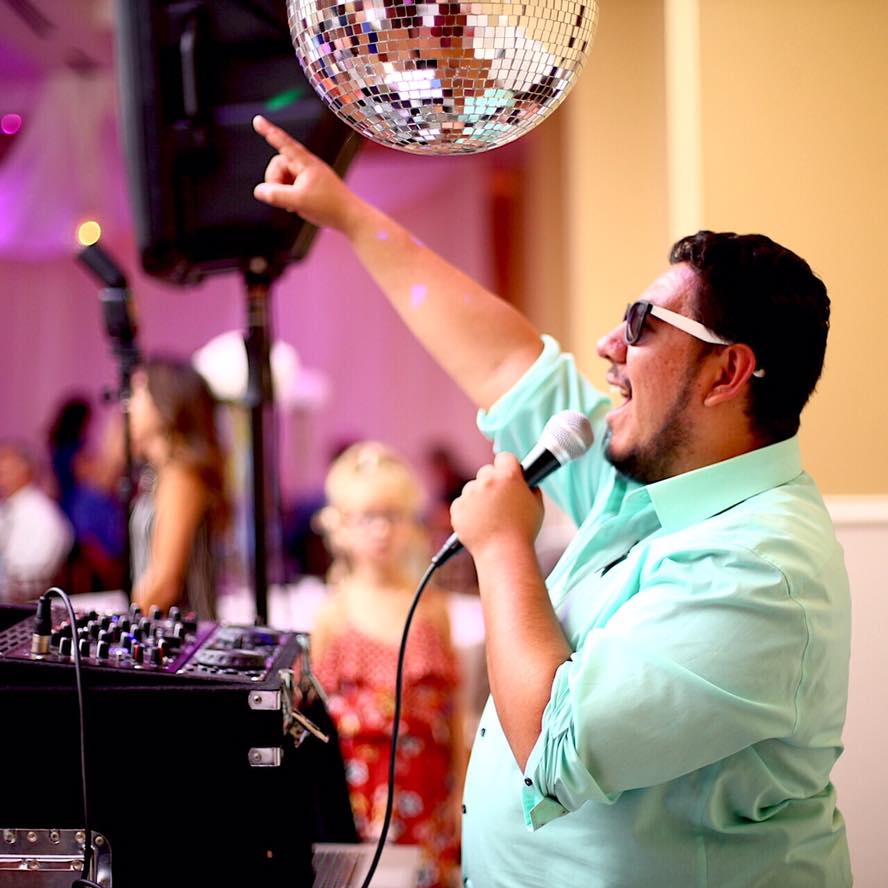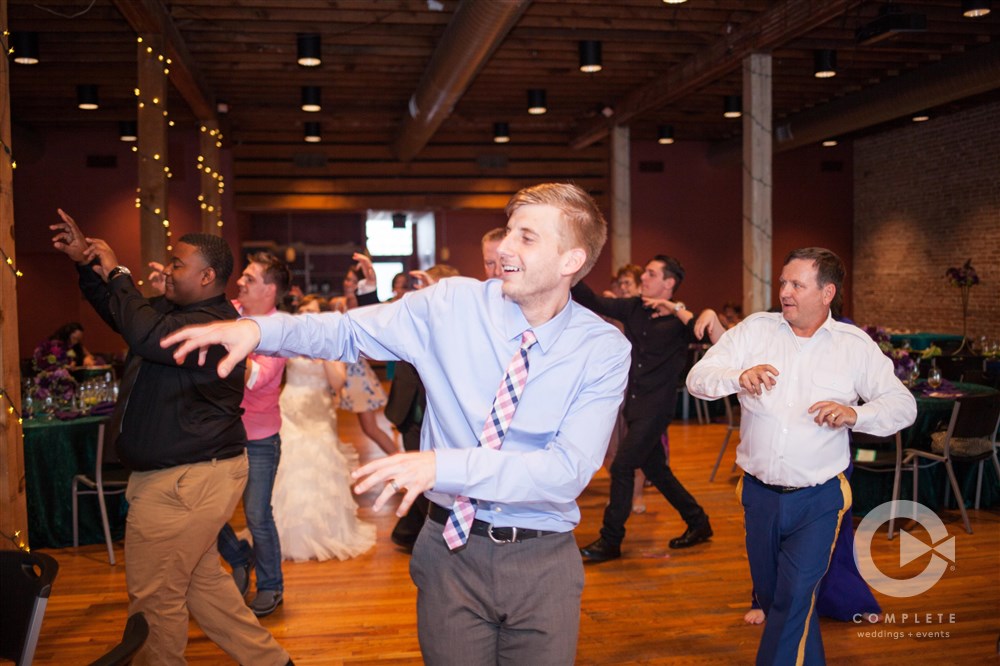 The most cringe-worthy sentence to any experienced wedding vendor is, "I'm hiring my friend to DJ my wedding". Yikes. When an inexperienced friend DJs your wedding, you will end up saving money, but it could be at the expense of creating a stress-free, epic wedding reception. DJs are the reason why a wedding reception sinks or swims, and here are a few reasons you should consider hiring a professional wedding DJ.
Wedding DJ Requirements
First off, your DJ is responsible for running the show all night long, including equipment and lighting set-up to the toasts, cake cutting, first dances, etc. Without a professionally trained wedding DJ, you may end up with someone who just enjoys music and is inexperienced in running a wedding. Honestly, they may be completely unaware their responsibilities go far beyond just playing great music! Professional wedding DJs know how to run the entire reception smoothly and let you just sit back and relax.
Along with running the order of events, a DJ must command a room, so all your guests are on the same page in order to keep the night moving the way it was planned. By not knowing how to take control of a wedding reception, a DJ will likely end up shoveling off the responsibility of running things over to the bride and groom. It is, after all, the bride and groom's reception, and if the DJ who was paid to do it can't perform, then the pressure is put on the married couple to keep dinner lines, speeches, and first dances moving.
Emergencies
Power outages, weather emergencies, mix-ups with wedding vendors, uninvited guests, belligerently drunk guests… There still is no way to make wedding days immune to the accidents and craziness life throws at us. An experienced, professional DJ has been through many unfortunate situations and can help overcome these stressful situations with ease. This not only keeps you calm, but most of your guests won't even notice.
If you get a bad cake, you have a bad cake, but if you get a bad wedding DJ, you have a bad reception. It is well worth the money to invest in a professional DJ that will leave your guests bragging about your wedding reception for years to come!
Complete Weddings + Events in NW Arkansas
Get more info on the CompleteWeddings +Events Northwest Arkansas DJ team, and see if we're available for your big day here!