Wedding receptions are the epitome of joyful celebrations, and what better way to ignite the party than with an electrifying playlist of Gen Z's favorite upbeat dance songs? Here at Complete, we have selected a collection of high-energy tracks that will transform your wedding reception into an unforgettable dance show. Get ready to set the dance floor on fire and create memories that will last a lifetime with this ultimate Gen Z playlist for receptions.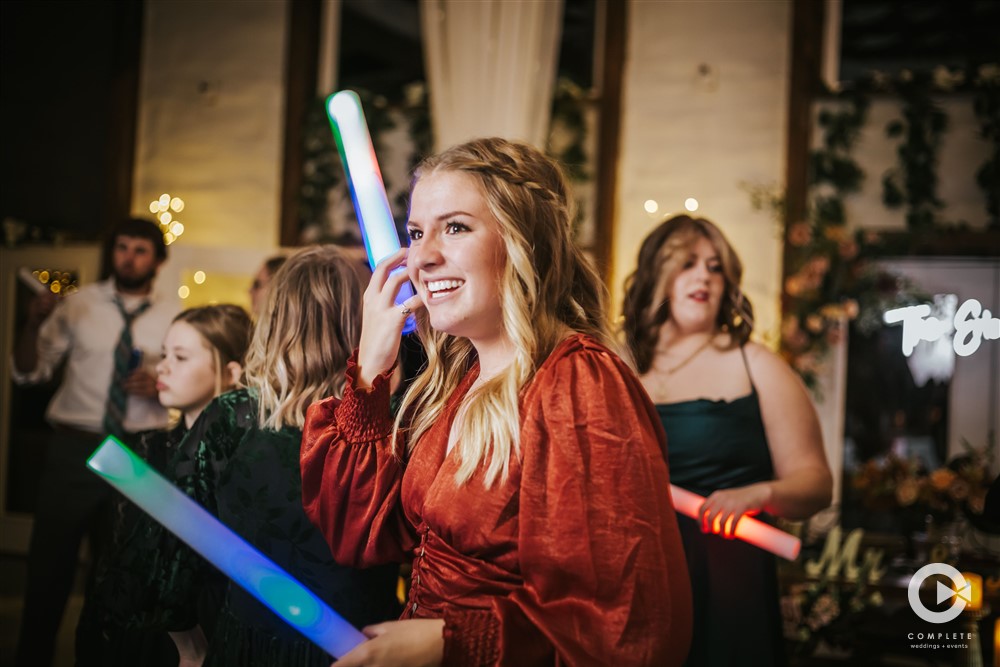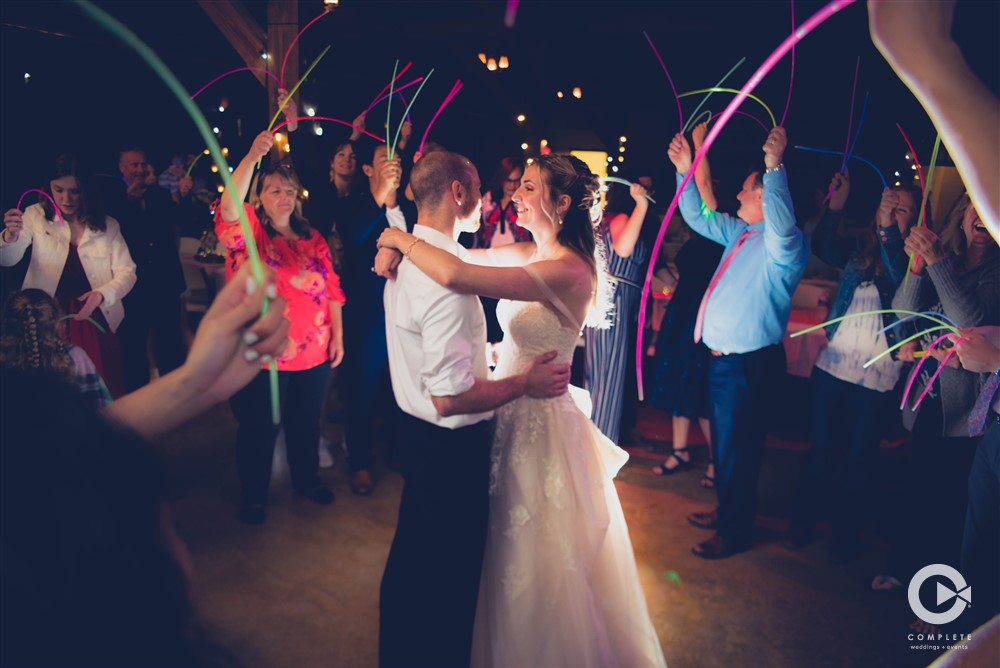 The Ultimate Gen Z Playlist for Wedding Receptions
"Dance to This" by Troye Sivan ft. Ariana Grande
Start the festivities with this infectious collaboration between two Gen Z favorites. "Dance to This" combines sensual beats, captivating vocals, and a mesmerizing beat that will have everyone on their feet, moving in perfect harmony.
"Can't Stop the Feeling!" by Justin Timberlake
This feel-good anthem from Justin Timberlake is an instant booster. With its upbeat beat and infectious hooks, "Can't Stop the Feeling!" will inspire even the most hesitant dancers to band together and unleash their inner rhythm.
"Worth It" by Fifth Harmony ft. Kid Ink
The empowering vibes of "Worth It" make it a must-have game for a high-energy wedding reception. Fifth Harmony's bold lyrics, energetic beats, and captivating voice will make everyone feel like they're worth a million dollars on the dance floor.
"Shut Up and Dance" by Walk the Moon
It's almost impossible to resist the energetic charm of "Shut Up and Dance." This indie-pop gem features an infectious chorus, lively beat, and nostalgic feel that will transport your guests to carefree moments, ensuring non-stop dancing throughout the night.
"One Kiss" by Calvin Harris ft. Dua Lipa
Calvin Harris and Dua Lipa join forces to deliver a dance floor filler with "One Kiss." Its infectious melody, irresistible rhythms, and the captivating voice of Dua Lipa create a euphoric atmosphere that will keep the dance floor full from start to finish.
Post Malone's "Circles"
Post Malone's "Circles" is a genre-blending hit that combines elements of pop, rock, and hip-hop. Post Malone's captivating rhythm, introspective lyrics, and soulful delivery will have your guests swaying and singing along as they dance with all their hearts.
"Side to Side" by Ariana Grande ft. Nicki Minaj
Ariana Grande and Nicki Minaj team up to deliver a high-energy banger with "Side to Side." The catchy chorus, infectious rhythms, and undeniable arrogance will allow your guests to let loose and show off their best dance moves.
"Taki Taki" by DJ Snake ft. Selena Gomez, Ozuna, Cardi B
Get ready for an explosive fusion of Latin and EDM vibes with "Taki Taki." This internationally successful collaboration ensures a fiery dance floor experience that will have everyone moving to the infectious rhythms and electrifying rhythms.
"Roses (Imanbek Remix)" by SAINt JHN
The Imanbek Remix of "Roses" takes the original track to new heights with its pulsating electronic beats and catchy hooks. This remix is a surefire way to inject a surge of energy into your wedding reception and keep the party going strong.
An upbeat wedding reception is an opportunity to celebrate love, joy, and unity with the people who mean the most to you. With these Gen Z dance songs, your reception will be an explosion of energy, laughter, and unforgettable moments on the dance floor. So, gather your loved ones, let go and dance the night away. It's time to create memories that will be cherished for a lifetime!
Complete Weddings + Events – Northwest Arkansas
Finding the right local DJ can sometimes require a lot of time and research. At Complete Weddings + Events Northwest Arkansas, we want to help make this easier for you. When you chat with us, we will go over all the things that are important to you and match you to the very best Arkansas DJ for your event. The DJs we hire have all the qualities of great DJs, and they know exactly how to make your event everything you want.
There is nothing more important to us than helping to create amazing events. Contact us to learn about some of our best DJs. We can't wait to connect you with the people who will help you through your "I do's!"
In addition, for more fun wedding inspiration and tips and tricks, you can like us on Facebook and follow us on Instagram!