When looking back on your #BestDayEver you want it to be perfect in every way but it's hard not to have at least one wedding regret. Maybe it was really hot outside or the sun never came out for your golden hour pictures.  While we hope you have none, we want to share three common wedding regrets so that you can plan ahead and have the wedding you've always dreamed of! 😀
3 Common Wedding Regrets
1) Missing Out on a Photo Op with Someone Special
Work with your photographer to add specific people outside your immediate family who might not be in their standard wedding photo list. Maybe your great aunt is flying in from out of state, your cousin just had the cutest newborn, or you've never had a great photo of you and your nieces. We recommend creating a list of all the special people that you will regret not having a picture with and finding time in your timeline to take those photographs.
2) Not Hiring a Videographer
Photo stills of the day will always be a timeless piece of memorabilia, but with everything going on the wedding will become a blur to most brides and grooms, getting to actual rewatch the emotions as they unfolded in those special moments is quite astonishing and moving. Having a wedding video is something you'll always cherish!
2) Worrying about Every Little Detail
Centerpieces, seating arrangements, bridesmaid dresses, room decor, something blue. Seriously we could go on for a while here. When many brides and grooms look back, they stressed a little too much on some smaller details that just didn't really matter in the scope of things. When you're caught up in the moment on if your napkins should be white or cream, try to keep a rational mentality. Remind yourself, this day is about you and your partner and celebrating your love.
Unfortunately, you can't control the weather or your tears as they start streaking down our flawless foundation in an emotional moment. BUT you can try to avoid these three common regrets to help you recall your wedding in all it's glory once all is said and done!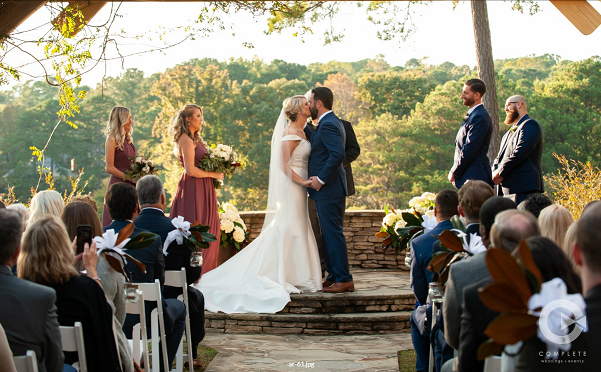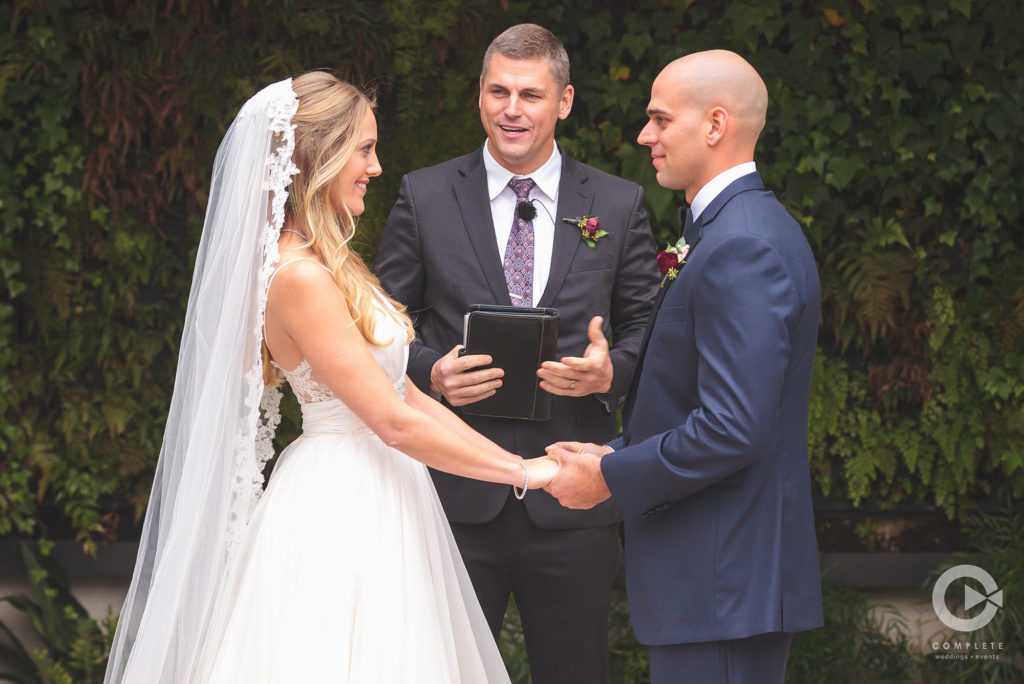 Complete Weddings + Events in Northwest Arkansas Is Here to Help You!
For over 20 years Complete Weddings + Events has been serving couples and families with professional event services such as Photography, Videography, DJ, Photo Booth Rentals, and Lighting. Our team provides extraordinary special event services that deliver joy for generations. We are 100% engaged in assisting you and being a resource as you plan your next event! Contact our full-time office staff at [email protected] or give us a call or text at (479) 430-2122 for any of your wedding planning needs!