Wedding Transportation can make your big day feel much more special when you have a vehicle to get you on time between venues! Here are some reasons why you should have wedding transportation for your big day and inspiration!
Wedding Car Decor or Keep it Simple?
The tradition of leaving your wedding ceremony in a decorated car with "Just Married" on the back and tie shoes (in more recent decades cans) began over 400 years ago. Wedding guests would first throw shoes at the car, which turned into the less aggressive tying of the shoes to the back of the car, to tying cans instead so guests can keep all their shoes on!
If you want to keep it simple with no decor, you can still make a statement with a timeless wedding exit in a sparkling clean car. Renting or borrowing a car that helps you feeling classy as ever during your exit will still make the day feel special!
Your Getaway Vehicle
The Complete Weddings + Events team of wedding photographers and videographers has seen it all when it comes to cool cars for couples to make a grand exit. From beat-up trucks to classy convertibles, the choice is yours to match the theme of your wedding!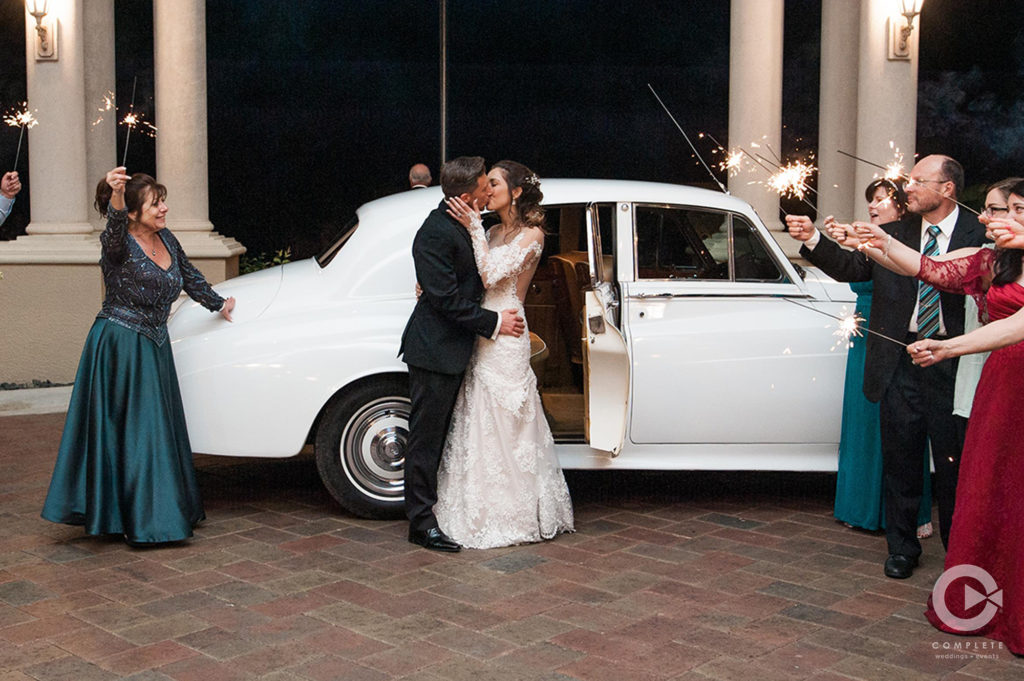 Reasons You Need Wedding Transportation
To feel luxurious – You deserve to feel like royalty on your wedding day, so having a luxury vehicle for the entire day makes you feel pampered!
To be on time – While getting ready for the big day, it's important to ensure you're on time and not late! That's where transportation comes in handy and relieves stress!
Feel relaxed and comfortable – Wedding cars offer spacious seats and elegant interior to give you time to feel relaxed before the big moment!
Wedding Car Rentals Minneapolis
Aspen Limo Service provides luxurious SUV's, limos, party buses, and so much more for your transportation! Check them out today!
Complete Weddings + Events Minneapolis
Contact us to begin creating your team of professionals that will make your wedding a memorable and enjoyable one! For more tips, check out our blog, and do not hesitate to get in touch if you are ready to start planning.