Ring bearers, traditionally young boys, are responsible for carrying the wedding rings down the aisle (before the bride and flower girl walk down) during the ceremony. Whether you're looking for outfit inspiration, fun ideas to personalize his entrance, or simply want to click through sweet photos of adorable attendants, you'll find that there are plenty of ring bearers to see here!
Remember, children playing a part in your wedding only adds to the festive experience. Some ring bearers, especially first-timers, may be shy at first, while others will be super excited about their roles. With a smile on their face or not, whichever camp your guy falls into, he will be sure to impress all your guests. Need proof? Check out the cutest ring bearers here. We know the dapper suits get us every time too!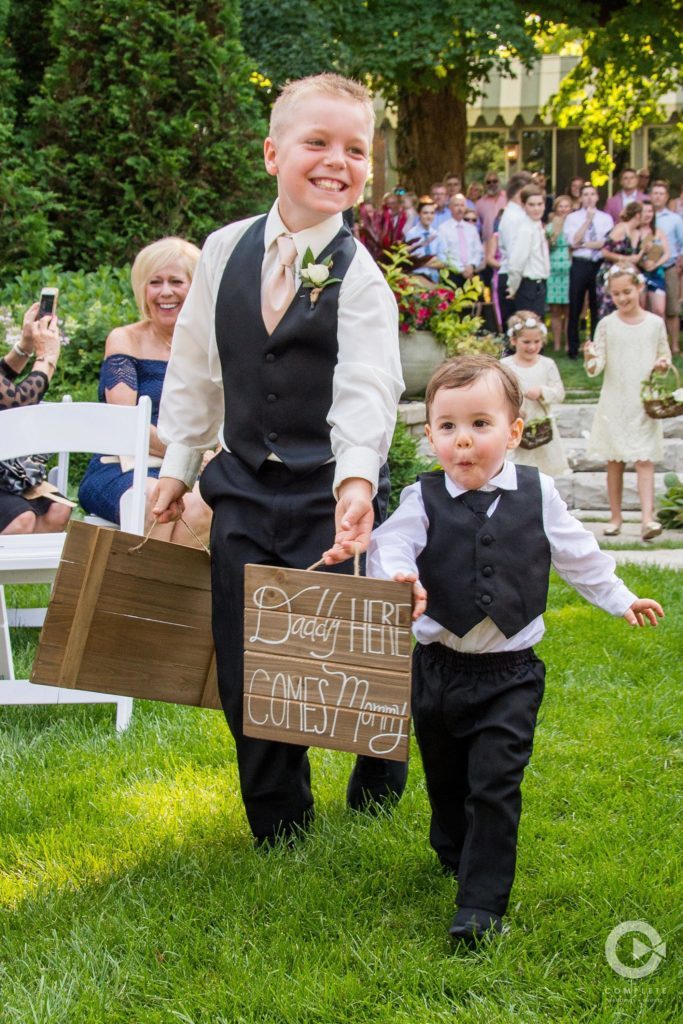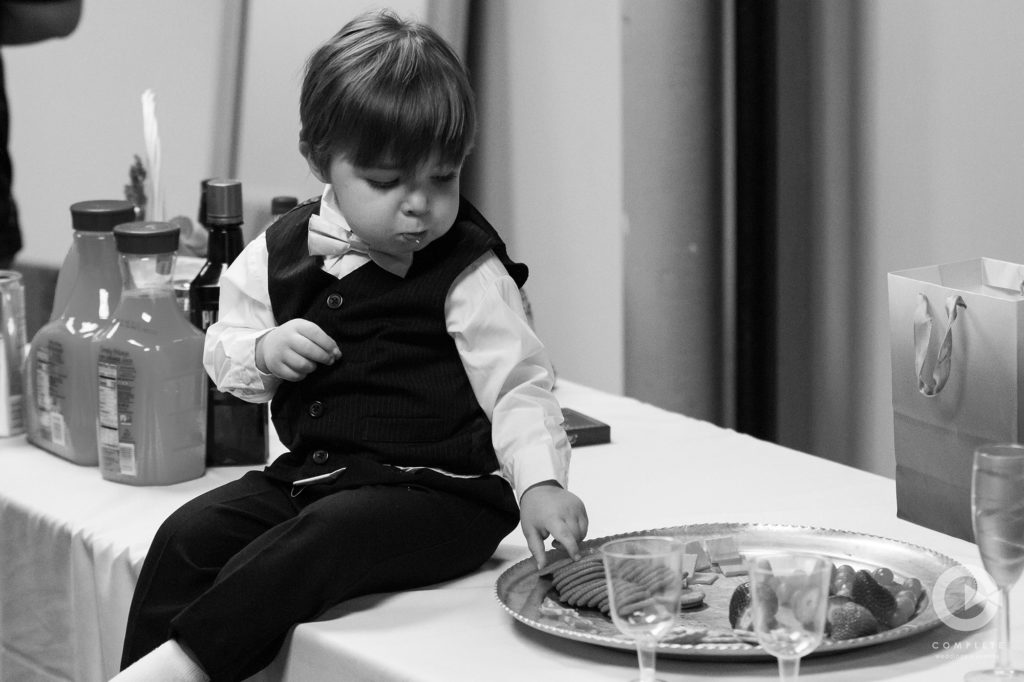 Alternative Ring Bearer Pillow Ideas
Ring bearers can have many different pillow options to carry the ring, depending on your wedding theme and decor style. Here are some alternative ring bearer pillow ideas to give you some ideas! Check out some more ring bearer alternatives to use for your special day.
Signs
Signs can be easily carried down the aisle with sayings such as "Here Comes the Bride" and a cute way to make the bride's entrance even bigger.
Wood Slice 
A wood slice is a perfect extra touch for a rustic or "barn" themed wedding. You can even have your initials carved in the wood with the wedding date!
A book
A hollowed-out book is also a creative and fun alternative for the ring bearer. Afterward, you can have it on your bookshelf to keep forever.