While 2020 gave us quite a few unexpected curveballs, many lucky couples were still blessed to be able to host the day of their dreams. 2020 weddings have come in all shapes in sizes, with varying regulations and adjustments to make these magical days quite a successful miracle. From micro weddings to massive ones (prior to mid-March), we loved playing our part for every event! Despite the challenges, our Complete Weddings + Events team in the Twin Cities has been continually reminded of why we love what we do. Luckily, the happy feelings we have about helping couples throw the best day of their lives is mutual! Here is a recap of 2020 reviews from this year's most recent newlyweds!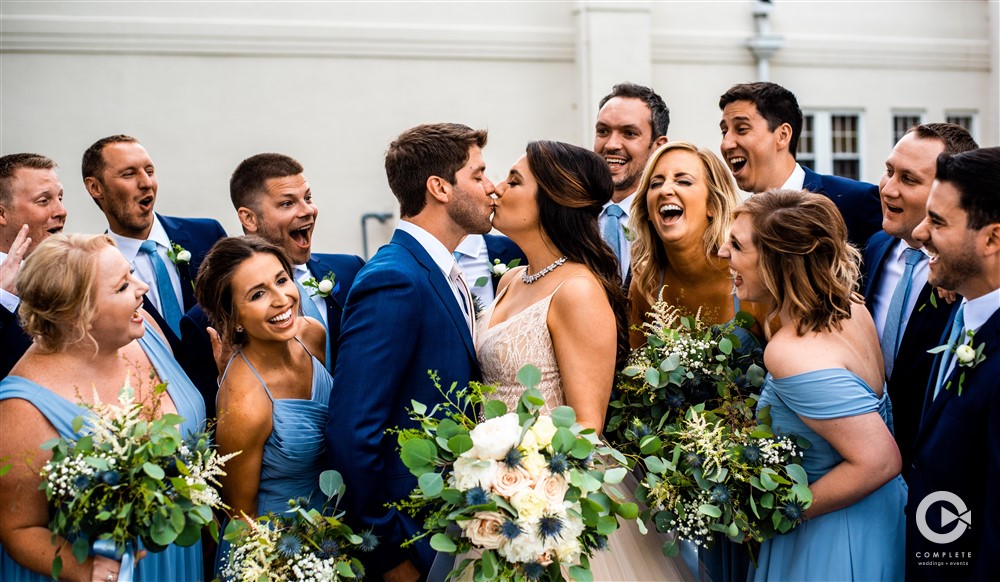 Complete Wedding + Events was so easy to work with. Ari helped us from day one and connected us with our wonderful DJ, Keegan. Keegan went ABOVE and beyond. He took the stress off of the night and went with the flow when we ran behind and needed a minute. The list of songs played was a hit, and everyone was asking if Keegan was a friend or how we found such an amazing DJ. Complete Wedding + Events, keep up the great work! Keegan, thank you for helping us and our friends and family celebrate our most important day. – John W
UMMM ELIZABETH SHERRY IS EVERYTHING YOU NEED IN A WEDDING COORDINATOR. I was NOT convinced that I needed a day-of coordinator until I spoke to Elizabeth on the phone the first time. I thought it was something that was not necessary to the success of my wedding. I WAS SO WRONG. NOTHING would have gone right if it wasn't for her. She literally made my game of thrones wedding fantasy come true. I think God literally sent her to me as a guardian angel. Anything I asked her to take care of, she did without complaint, question or stress. She had a smile on her face all day and was happy to help me. That was so important, as I WA very nervous on the day of the wedding. I didn't have to worry about ANYTHING. MY WEDDING DAY WAS PERFECT. I wish I lived closer to her so I could be her best friend. She is a human that you need in your life and doesn't even know it yet. Not to mention, all our communication until the day of the wedding was over the phone and email, since I live in a different state. She covered every detail, had amazing communication, and made me feel like my vision was just as important to her as it was to me. I'll never ever recommend someone more. Hire her. You need her. You won't regret it. Thank you SO SO SO much, Elizabeth. You are the reason our day was SO perfect. – The Snows
Everybody at Complete is so nice and beyond helpful! I used the DJ, Uplighting, and Day of Coordinator. And my day was probably made by them. My day-of coordinator was so amazing. The music was perfect and the Dj was such an awesome person 🙂 10000/10 recommended. I could go on for forever with good things about Complete and everybody there. – Jaime Suarez
I am very Type A so I really appreciated the organization and timeliness. I felt valued as a customer and it seemed as if the people I worked with really cared about their jobs (and enjoyed them!). – Mikaela R
Complete Weddings + Events in Minneapolis
Contact us to begin creating your team of professionals that will make your wedding a memorable and enjoyable one, no matter what else 2020 or 2021 may bring! Planning your dream wedding or event should be simple and fun, and we firmly believe that having all our services under one roof makes planning easier for you. So relax. We've got this. Our job is to make this easy for you, your job is to enjoy the party! 
Complete Weddings + Events, Minneapolis's leading provider of event and wedding photography, videography, lighting, day-of coordination,  DJ services & photo booth rental.