Costs are high across the board right now. With inflation and the unpredictable economy, wedding prices are increasing by a lot. Higher prices shouldn't discourage you from having the wedding of your dreams. Complete Weddings and Events Twin Cities has three big ways you can get the most bang for your buck and get the best value for your wedding.
The Big Things
Concentrating on the things that have a macro effect is where the majority of your money should go. We suggest not spending as much on the smaller details and using your budget on the things that will last a lifetime. Rather than spending money on more frivolous décor, you should focus on a final product.
A good photographer is going to document your day and give you something to remember your event for years to come. Your photographer and videographer are important choices because the memories that they capture have infinite value.
Unlimited + Beyond
Individual take-home gifts for your guests are tempting. However, rather than buying 100s of little items that may get thrown away or forgotten, we suggest a photobooth with unlimited prints. Once you rent our photo booth, what happens after that is up to you.
With a customized strip and fun props and backdrops, you can create an interactive experience for your guests that allows both you and them to leave with (multiple!) gifts at the end of the night. Everyone has a photobooth strip on their fridge from a fun event because people are more likely to cherish something personal than just another giveaway item.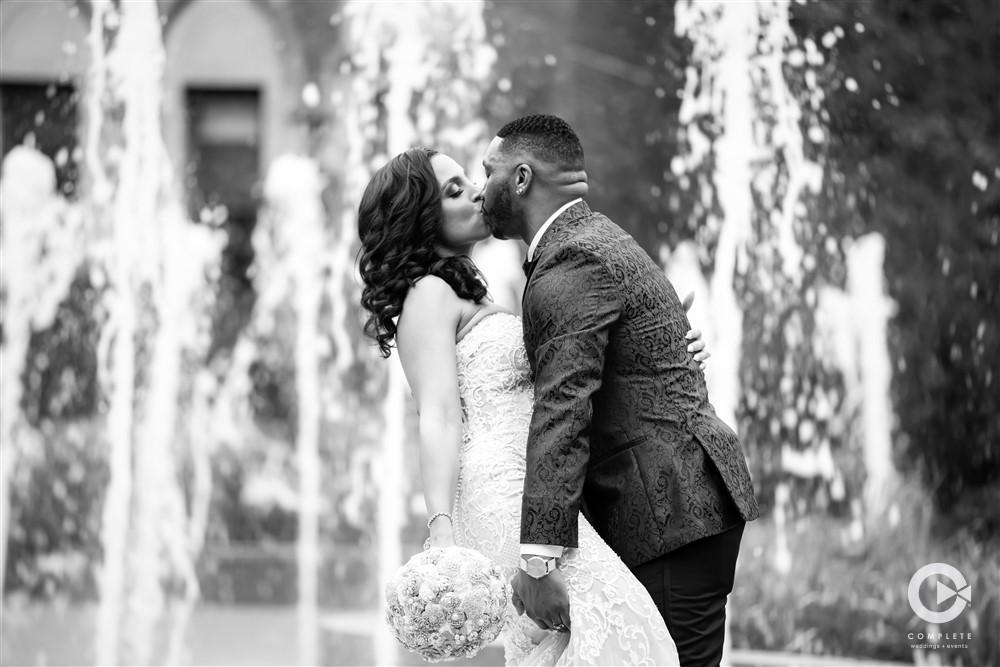 Deals, Deals, Deals
Finding vendors who offer good deals will always be the best way to get the best value for your wedding. At Complete Weddings and Events Twin Cities we are able to offer discounts on packages of multiple services, as well as end-of-the-month deals and various month-long promotions.
Smaller boutique companies may not be able to offer the prices that larger companies have and oftentimes going with a business where you can bundle services together is where you're going to save.
Focus on Each Other
A lot of times money gets spent on things because you're worrying about what everyone else will think. Will my guests expect a gift? Are they judging the food? Is my event fancy enough? Do NOT allow yourself to get distracted by these questions because the reality is everyone is coming to support YOU no matter what, and you are there to marry the love of your life.
When you put the focus on the time you're going to share with your family, you realize it's not as much about the gifts and giveaways, but the love shared with each other.
Complete Weddings + Events Twin Cities
Ready to get the best value for your wedding? Want a company that can offer great deals on bundled packages? Contact us for details on our wedding day services including day-of coordination, photo booth, lighting, DJ, videography, and photography in the Twin Cities!