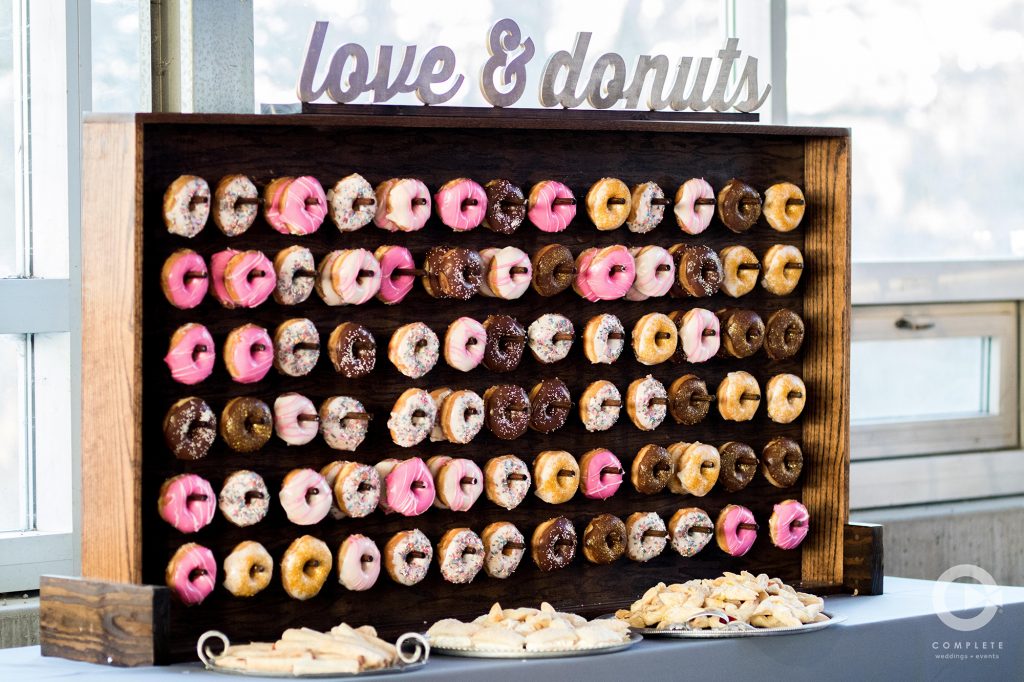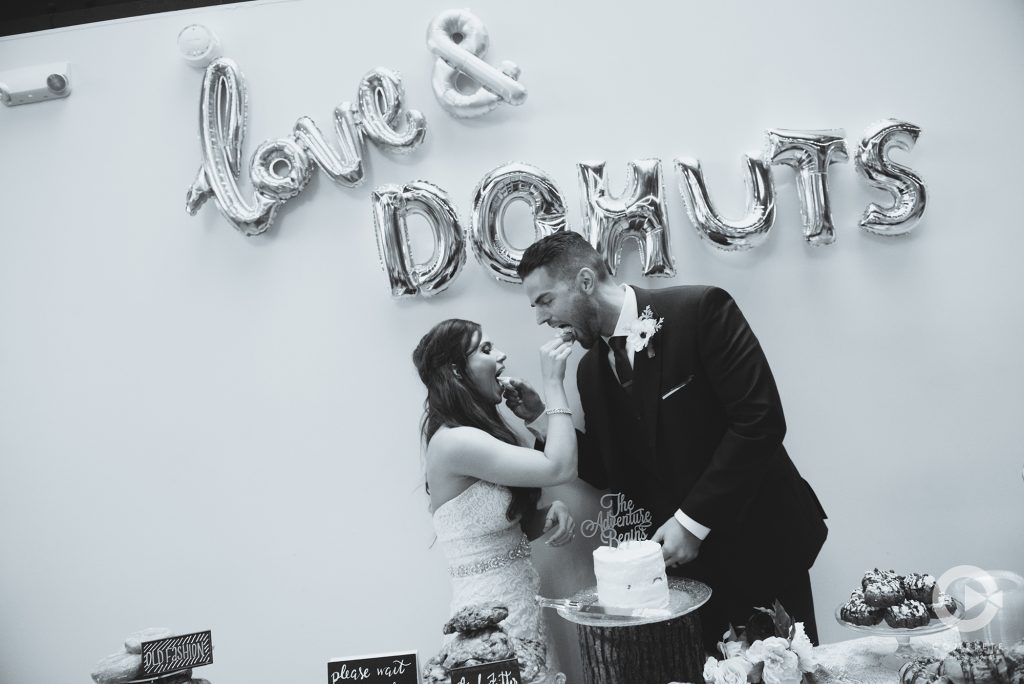 With everything happening in today's world many couples are finding their guest's lists are much smaller than they imagined they originally would be. Leaving them to think outside the box when it comes to their wedding plans. One fun way to break traditional and can appeal to a smaller crowd is to have a unique wedding dessert or dessert station instead of your traditional multitiered wedding cake.
So, are you looking for unique wedding dessert ideas? Or is it completely wrong for you to have anything but a wedding cake for dessert!? It's a long-standing tradition along with the cutting of the cake. But as couples continue to customize their weddings, foregoing certain traditions is quite common. Well, we are speaking to all the nonconformists in this blog!
You don't actually have to serve a wedding cake at your reception if you don't want to. Plenty of couples are making their own traditions by serving a variety of mouthwatering wedding desserts instead.
In fact, it's becoming quite common for newlyweds to offer something other than cake at their reception. According to The Knot 2019 Real Weddings Study, which surveyed over 27,000 recently married couples, 76 percent of respondents did serve wedding cake—but 61 percent also served an alternative wedding dessert (or two), and 44 percent had a dessert table for their guests to graze. These sweets could even be in addition to your cake if you're wanting to provide another option for your guests!
Here are a few ideas for unique wedding dessert:
Cupcakes:

Cupcakes give you the flexibility to get creative with cake-and-icing combinations, allow you to offer several different flavor profiles while not costing you a fortune. They can also be displayed in creative ways!

Donuts:

A donut wall or display is the Instagram-worthy wedding treat your reception needs. It's one of the most beloved wedding desserts. Not only are wedding donuts easy to eat, but they're also easily customizable too. Get them iced in your wedding colors, or arrange them on an interactive wall with your monogram on it. Regardless of the way you display them, your guests will devour your wedding donuts.

Candy Bar: 

Love is sweet! Therefore making a candy bar the perfect addition to your wedding reception! Whether you pair it with other wedding desserts or let it shine on its own, guests will love creating a custom bag of their favorite sweets. (Psst: this can also serve as a wedding favor for your guests.)

Cookies: 

From icing monograms to cut out shapes, wedding cookies are a great way to satisfy your sweet tooth and add an element of personalization. Arrange them on a towering platter for the ultimate wow factor, or serve them with a shot of milk to fuel your nostalgia. No matter what way you like your cookies, they're a great wedding dessert idea for those who want to break with tradition. (Psst: me again…Cookies can also be used as your wedding favor!)

Cake Pops: 

If you like the idea of a wedding cake but want to give it a fresh upgrade, consider having a wedding cake pops instead.  These inventive creations are a great option for couples who don't want to completely forgo tradition.

S'more Bar:

Are you having an outdoor reception? Consider having a S'mores bar as an after-dinner activity. Give your guests the surprise of the night by offering a S'mores station. It's a treat that'll make everyone happy—after all, gooey marshmallow and melted chocolate is an iconic combo that's a crowd-pleaser. Ask your caterer about adding additional fun toppings like fresh fruits, peanut butter cups, etc…to really WOW your guests!
Another way to have your "Cake" and eat it too so to speak would be so doing a very small cake, one tier, for you and fiancé to cut just for picture purposes, and then have any one or all of the above-mentioned desserts. This was you get the classic cake cutting photo, but have all the fun and creativity of doing something a little more non-traditional and unique.
We hope this blog on unique wedding dessert ideas helped show you that it's ok to be unique and helped give you some ideas for your BEST DAY EVER! Our team at Complete Weddings + Events is always happy to help! For more wedding inspiration you can follow us on Instagram and like us on Facebook!
Complete Weddings + Events in Melbourne, FL
Planning your dream wedding or event should be simple and fun, and we firmly believe that having all our services under one roof makes planning easier for you. So relax. We've got this. Our job is to make this easy for you, your job is to enjoy the party! Complete Weddings + Events, Melbourne's leading provider of event and wedding photography, videography, lighting, DJ services & photo booth rental.