Photo Booths get social:
It's no secret how much fun it is taking photos with a photo booth.  It's a fantastic way of getting fun photos of all of your guests at a wedding, birthday, or any occasion.  You pose, take the photos and receive photo strips of the fun photos to take with you.
However, many photo booths today are not your traditional photo booth with just prints anymore!  Newer Photo Booths have jumped on board the social media train to elevate the user experience to a new level.  You now have more options than just prints, by sharing the digital images directly to your phone, email, and more.
Let's Get Moving!
Now, you have more options than just images.  Add a moving experience to your event.  Here are a few of the more popular new options…
GIF's:  Add a live slideshow of your photo booth session.  It brings your experience to life as your images are packaged together to make a motion file of fun!
Boomerang GIF's:  Boomerang GIF's take your GIF experience to the next level by looping the captured images into an animated file of back and forth motion that creates a crazy fun experience for guests.
Video:  Many photo booths can also capture a quick video message for a wedding, birthday, graduation, or other event to share with them or just simply capture the silliness of the moment with a short video.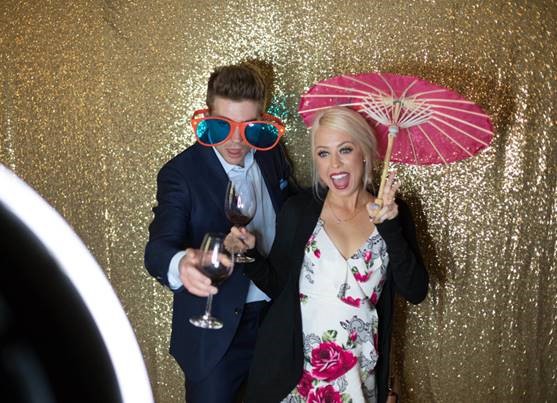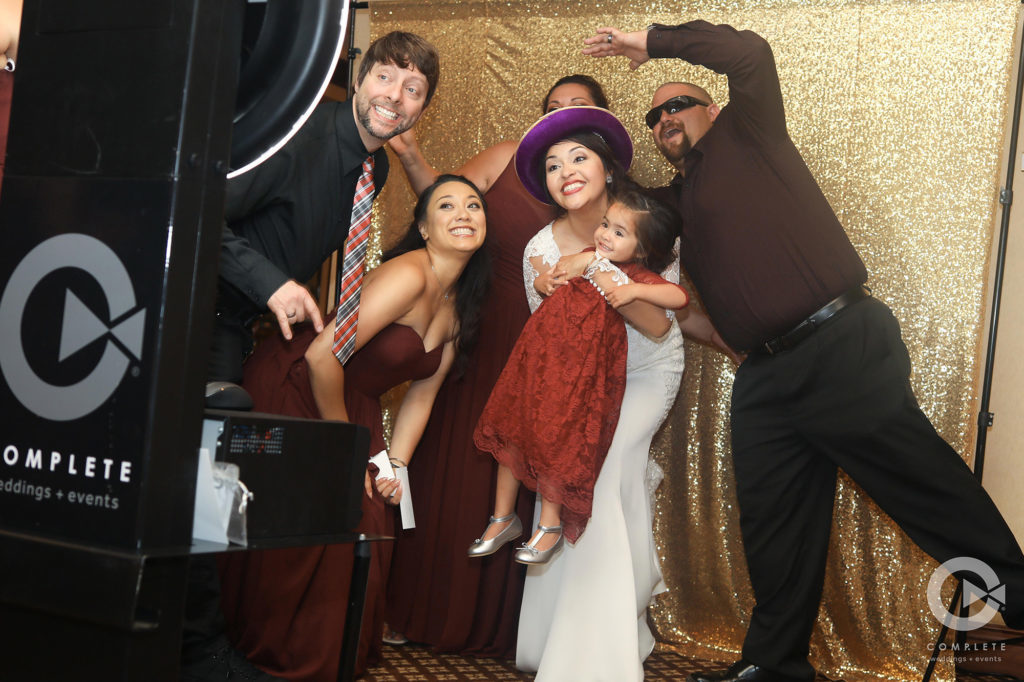 Digital Delivery & Sharing
There are many more options now to share your photo booth experience than just prints.  It's now easy to share what you captured by email, text, Twitter, and AirDrop just to name a few of the options.  It's easy to do, by selecting the option you want and entering your information or holding your iPhone near the photo booth.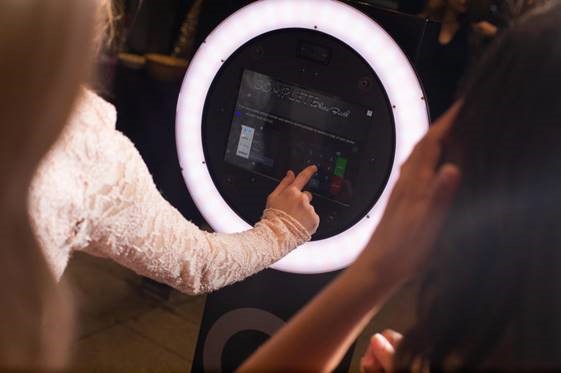 With several sharing options available, you can even get photo booths that are digital delivery only.  The digital images and moving files are usually received as fast on your phone as you would normally receive prints after your photo booth session.
Want to learn more about our photo booth options, connect with one of our event coordinators.   Click https://completewedo.com/melbourne/contact/  or call/text us at (239) 949-5300
You can also like us on Facebook and follow us on Instagram!
Complete Weddings + Events is a fun company that provides Photography, DJ, Video, Photo Booth, and Lighting services for weddings and events. Complete helps coordinate a plan, shoot great photos, capture compelling video, and provide the perfect soundtrack for the day. And we do it with heart, feeling, emotion and the perfect amount of cleverness. Photography. DJ. Videography. Photo Booth. Uplighting. We do.
321.338.1900 https://completewedo.com/melbourne/photo-booth/