As you work out the details of your wedding day and start creating a wedding day timeline. There are a few key items to account for in order to ensure your special day is seamless.
A unexpected delay here, followed by a 15-minute hiccup there, can shake up and completely throw off the entire timeline quickly. We've compiled all the important and sometimes overlooked items you need to think about in your timeline!
Hair and Makeup Timing
Your hair and makeup artist will be able to make a more specific schedule. They should have appointment slots for everyone. However a good rule of thumb is 30 minutes per person per service. With a larger bridal party you may end up needing to start as early as 7:00 am or so! Break out the mimosas and coffee!  it's going to be a one busy fun-filled  morning!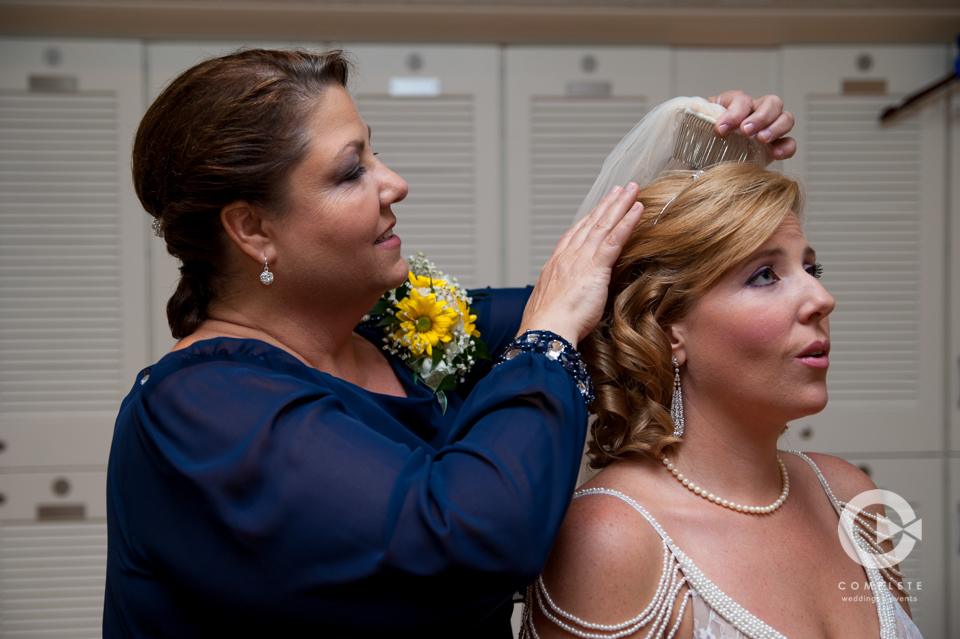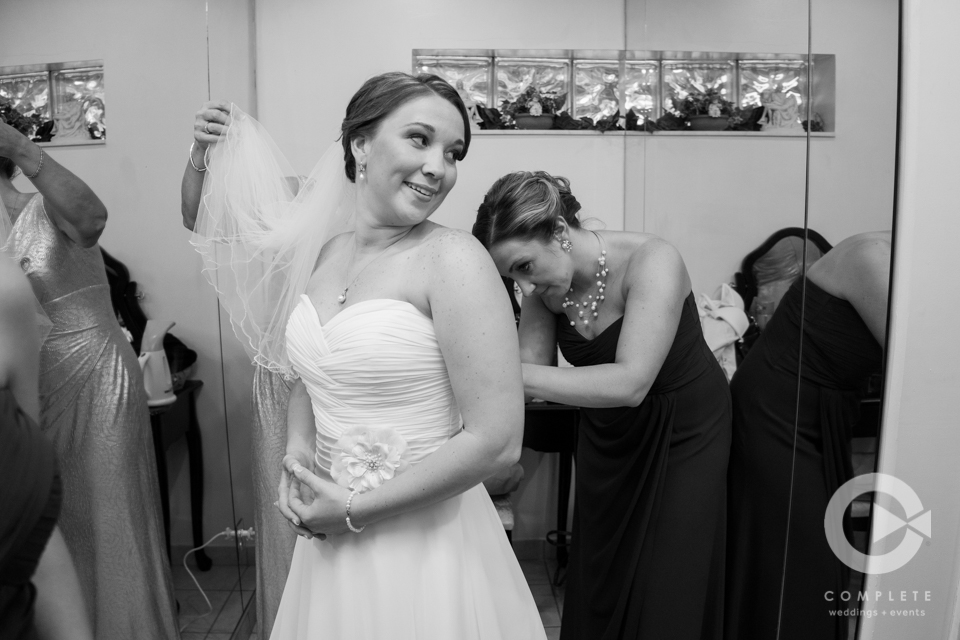 Venue Load-in and Set-up Time
Talk with your floral and event designer team to figure out how much time they'll need to load-in and set-up. They a solid couple hours in the morning. Or, if the decor is more extravagant, they may even need an additional day or more.
Many venues will provide a set number of hours for load-in, per the contract, and charge per the hour for any additional hours you may need, so be sure to work out all these details when you book your venue space.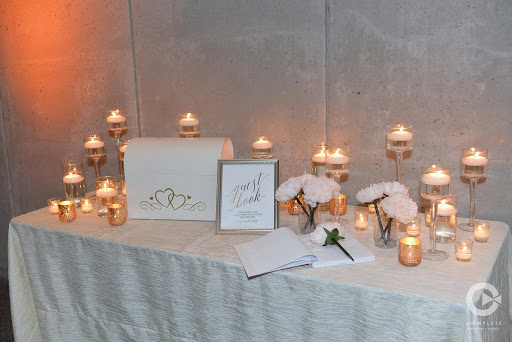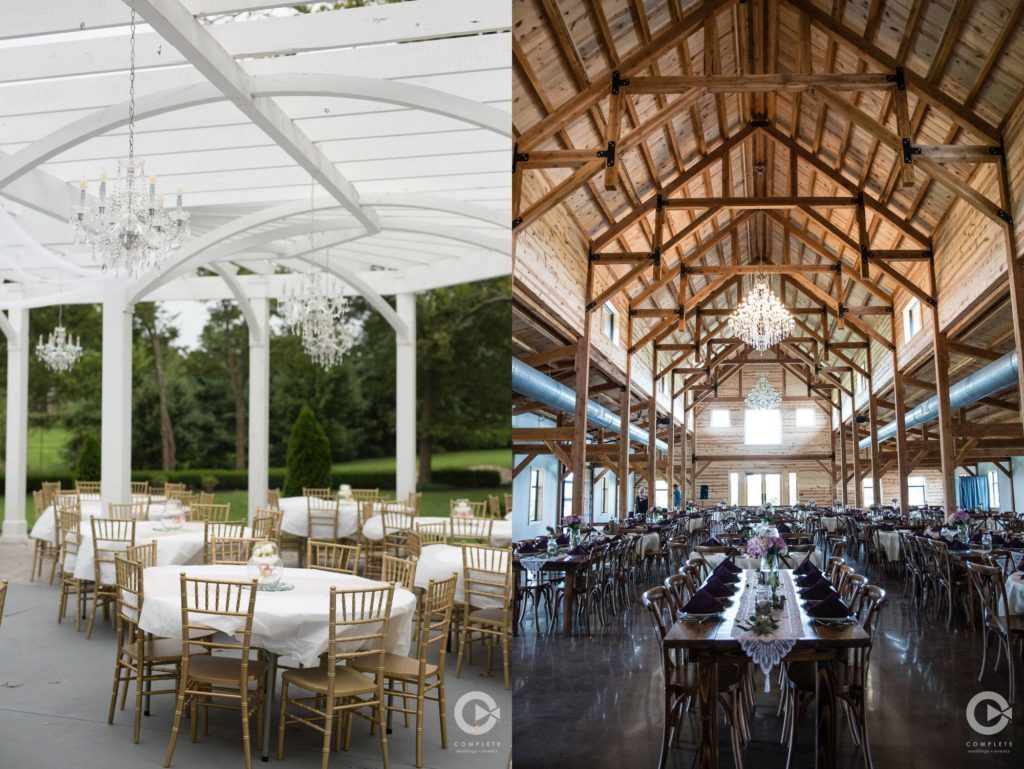 Private Moment
Your wedding day is about you and your new spouse, so consider scheduling in a ten or fifteen-minute private moment after you finish up your photos near or at the end of cocktail hour and before you're introduced into your reception. It's true what they say–Your wedding day will fly by!
Also, if your wedding dress has a bustle that needs to be done this is a great time to do that! Pro tip: ask your caterer to have a plate of your hors d'oeuvres and cocktails waiting for you in your private moment space!
Travel time from the ceremony to the reception
If your wedding ceremony is being held at a different venue from the reception, on the beach or at a church for example, then you want to factor in the time it will take to transport your guests over to the reception. If the trip takes about 15 minutes then consider adding an extra 15-30 mins to your cocktail hour. This ensures that guests won't feel rushed, and will have a chance to visit the bar, before being asked to be seated for dinner.
Food for thought: You may want to consider having multiple buses so guests don't have to wait for the transportation to make a round trip to the venue before they're able to depart.
Providing a seamless transportation experience for guests ensures they'll enjoy the overall flow of the day!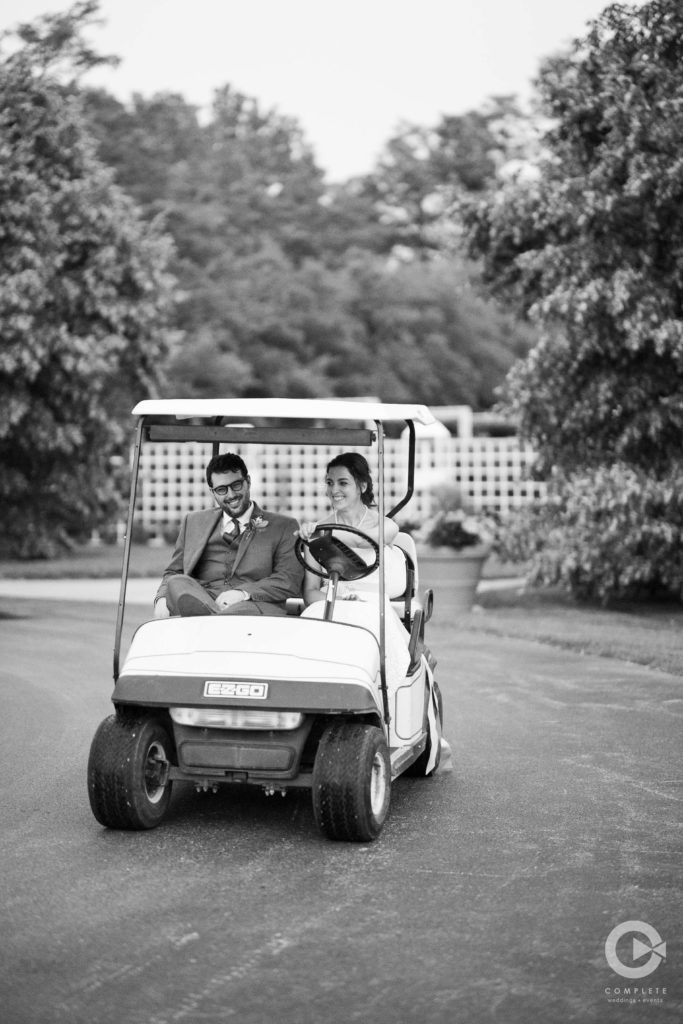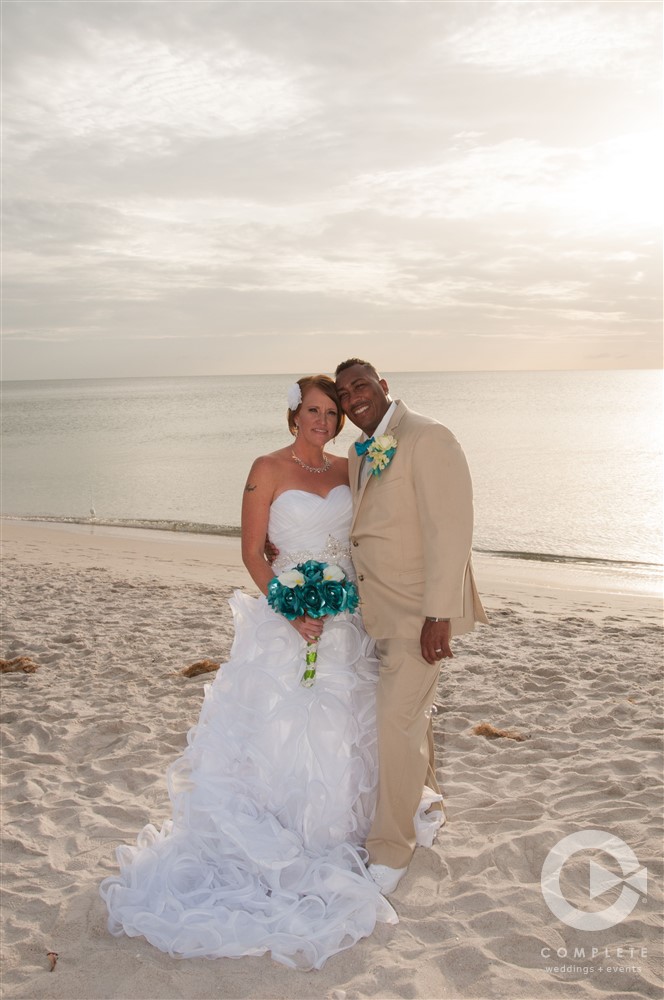 Band Break Time
If you're having a band perform at your reception chances are, per their contract, they require a band break. Your point of contact with the band will be able to tell you when they typically like to take it and they'll ask that you help them curate a creative playlist to have going during that short time.  It's also a good time to coordinate other activities such as cake cutting, announcing a late night snack or heading over to the photo booth for some crazy fun photos!
Have questions on planning for your wedding day?  Our event consultants are here to help!  Call us at (321) 338-1900.
About Complete Weddings and Events in Melbourne FL
If you're looking to tie the knot or throw an epic event, you have come to the right place. Complete Weddings + Events in Melbourne FL will help you find the right event or wedding photographer, videographer, and DJ to throw a phenomenal party, plus we have a fun photo booth and lighting rentals to elevate your event and give you the type of unforgettable experience you're looking for. When you party with Complete Weddings and Events, it's completely about you! Offering the best wedding services in the area.
Complete Weddings + Events, Melbourne's leading provider of event and wedding photography, videography, lighting, DJ services & photo booth rental.
For more wedding inspiration and tips and tricks you can follow us on Instagram and like us on Facebook!