Kelly & Betty chose the beautiful Ever After Farms for their BEST DAY EVER! This week they celebrate their 1 year Anniversary! Congratulations!! Our team here at Complete Weddings + Events was truly honored to be part of their special day! We wish you many more years of happiness together!
Check out a few photos from their special day below… Also check out their super cute wedding video below! It was truly a great day and the Brides and the venue were beautiful!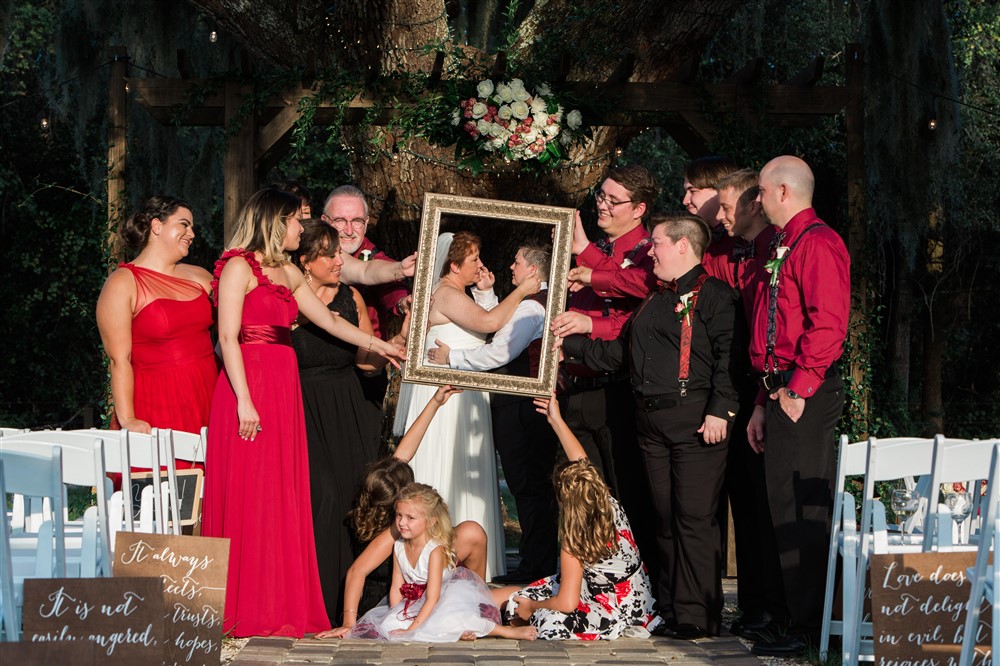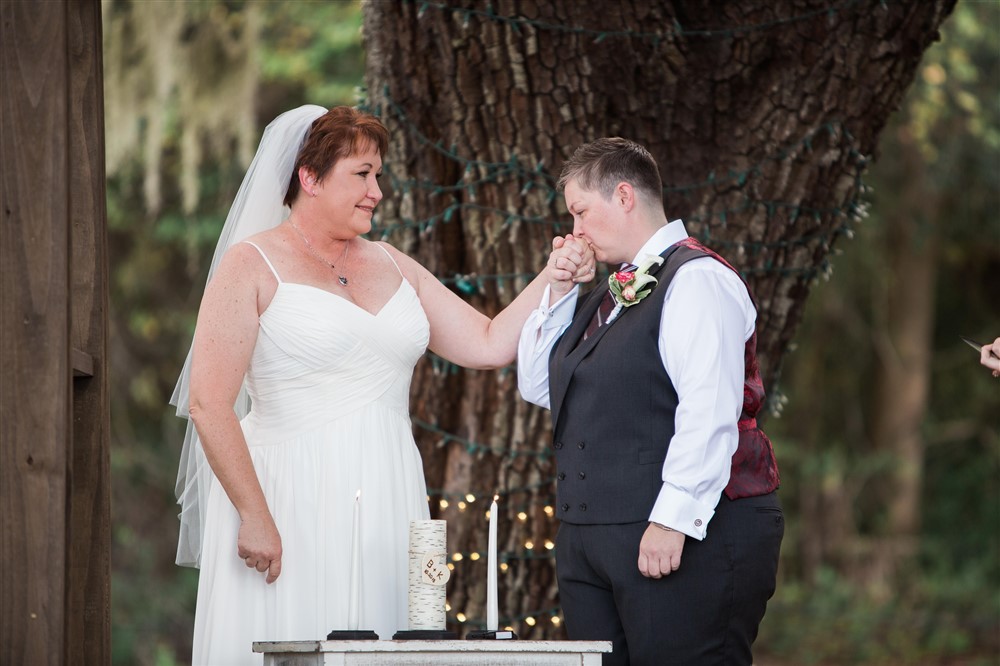 About Ever After Farms…
Ever After Farms has three Wedding Barns. The Blueberry Barn and Peach Barn are both nestled in Mims. They are situated on breathtaking farms. Therefore they have the most amazing picture spots you could imagine. The beautiful air-conditioned barns are filled with gorgeous rustic chic décor as well. Therefore all those little details explain why they are the most popular rustic wedding venues in the State. The perfect wedding starts with the perfect venue. And either the Blueberry or Peach Barn can be the perfect venue for you.
About Complete Weddings and Events in Melbourne FL
If you're looking to tie the knot or throw an epic event. You have come to the right place. Complete Weddings + Events in Melbourne FL will help you find the right event or wedding photographer, videographer, and DJ to throw a phenomenal party. Plus we have a fun photo booth and lighting rentals to elevate your event and give you the type of unforgettable experience you're looking for. When you party with Complete Weddings and Events, it's completely about you! Therefore we offer the best wedding services in the area.
The team at Complete Weddings and Events Melbourne can not only help you find the perfect DJ, Photographer, Videographer, Photo Booth or lighting options. We can also help find other vendors as well. We are honored to work with some of the best in the business and therefore we are happy to point you in the right direction.
For more wedding inspiration and tips and tricks you can follow us on Instagram and like us on Facebook!