There's nothing we want more than a successful, upbeat wedding reception, so we put together a wedding planning checklist in Kearney. This reception starter checklist will help you get things rolling with planning the party of the year! Start here to create a list of goals so you can pace yourself and have a perfectly planned wedding reception that you can enjoy, too!
Wedding Planning Checklist in Kearney
Once you're engaged, the questions start coming! When are you getting married? Which venue are you using? Will I be invited?! The first thing we suggest is to actually enjoy those first days or weeks of being engaged! Try to focus on what vision you see for you and your fiance on your wedding day. From a hotel reception to one near the beach, spend time with your partner discussing how you can mend each of your visions into one perfect celebration of your love!
Budget
Know your numbers! Are you willing to splurge, or do you need a reception on a budget? Either way, you'll want to figure this out first when wedding planning in Kearney, because it will save you time and allow you to make the best decisions as you plan. Having an epic Central and Western Nebraska wedding doesn't mean going broke, but it does mean deciding what you want to skimp on and where you want to go all out. Make a list of everything you'll need to pay for and how much you'd like to spend in each area.
Date
Once you have a budget nailed down, you should pick when to have your wedding ceremony and reception. You'll want to clear this with your wedding party and close families of course and make note of any large happenings in Kearney or near your ideal wedding location.
Venue
Along with picking the right date, finding the perfect venue is the other major cornerstone, and be prepared for top venues to have limited availability. Many times, your date will be dependent on what the venue has available unless you're looking at background reception. Setting the date and venue early on will help you claim the season you're wanting!
When it comes to wedding venues, review if you prefer an all-inclusive venue which typically is less work on your end or a location where you can bring in your own catering or rentals and have more flexibility in some of your vendor options.
Guest List
People make the party! Build your list to include your guests of honor and their loved ones, and everyone else you want to be there, but be sure you're thinking about space limits and your budget. These should dictate the size of your guest list, and from there you can narrow down your list from "everyone!" to something more manageable.
Invitations
Once a guest list is created, now you need to let them know about the big event! Are you designing something on your computer to print, hiring a designer, or even sending a paperless invite? Based on your budget and aesthetic, you'll need to pick one then begin the process of creating an invitation that reflects the theme you've chosen, so your guests know what to expect. Make sure it includes everything your guests need to know — you can use the "5 Ws" here: Who, What, When, Where, Why! Make sure you send invitations well in advance, (6-8 weeks before the wedding) and include an RSVP card, stamped envelope, and due date.
Photographer
A picture is worth a thousand words and so are the memories you make at a wedding. With so many of your friends and family gathered together, it is the perfect opportunity to capture some photos of everyone. Hiring a photographer ensures that you will have these memories forever and that you are included in them, too! For a roster of vetted professionals, check out our wedding photographers in the Kearney and Central Nebraska area.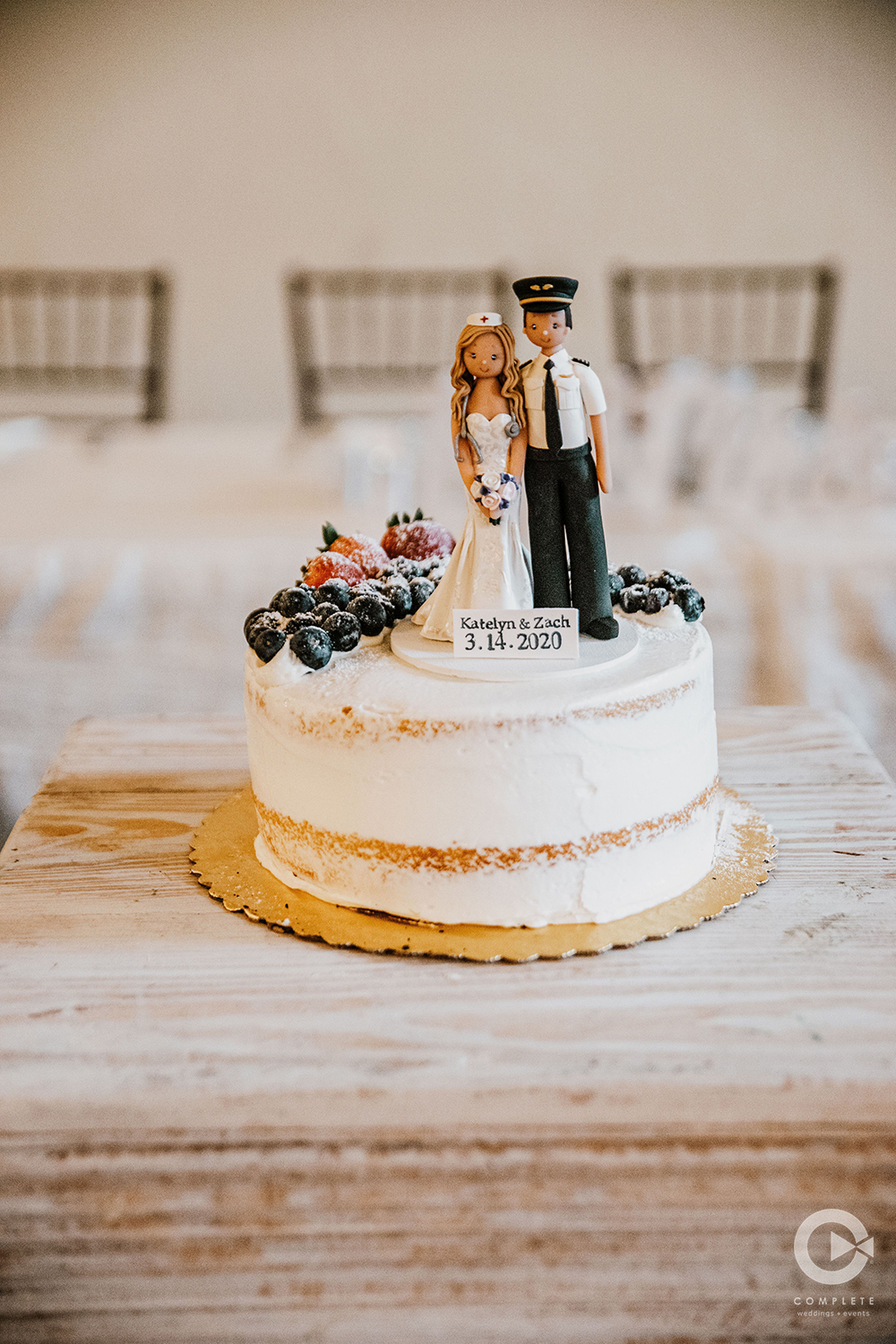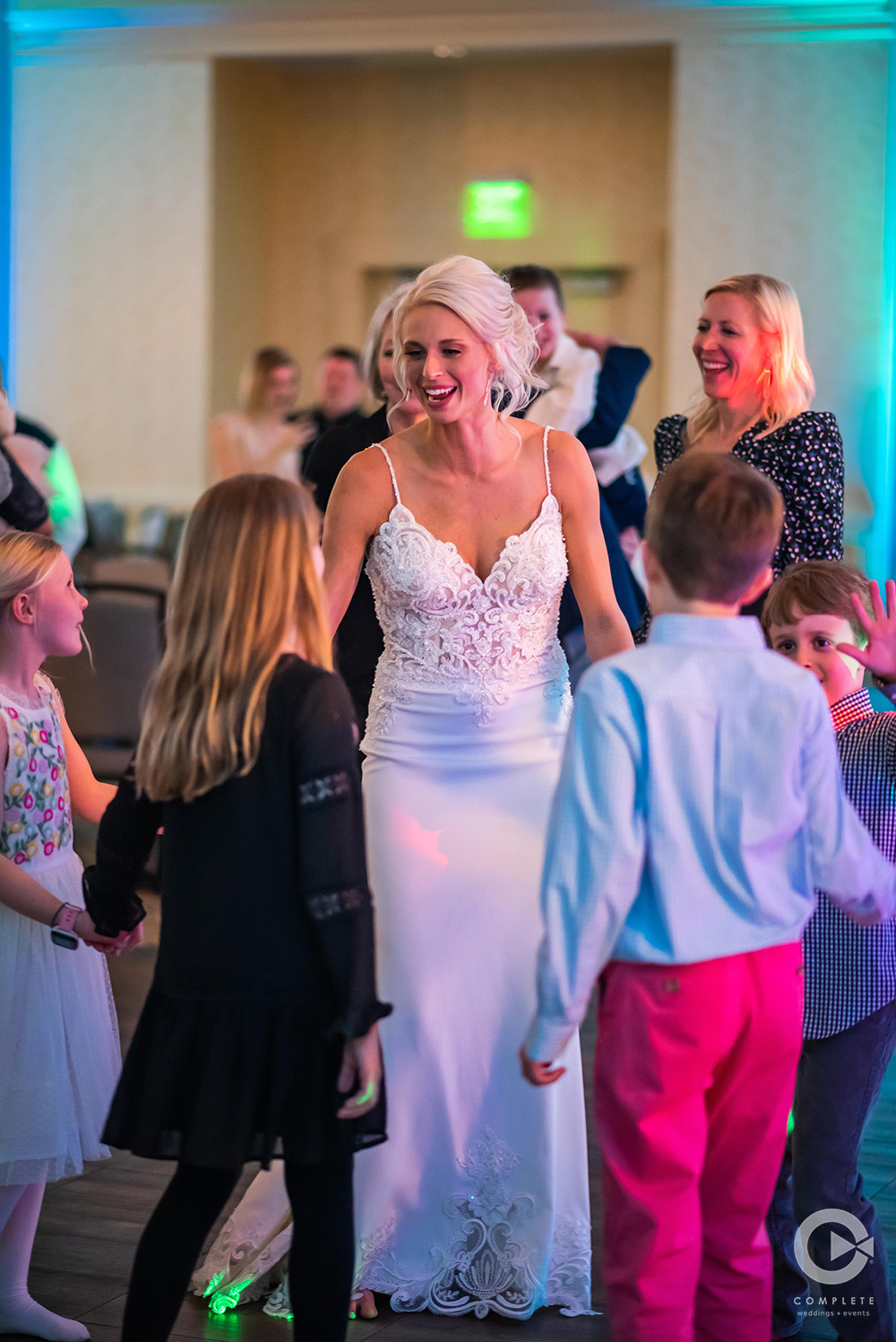 Complete Weddings + Events in Kearney
Creating your wedding planning checklist in Kearney is a big job, but it doesn't need to be overwhelming. By making a plan to start and then working one thing at a time, you will find yourself a master party planner in no time. For any questions you have, Ask Complete Weddings + Events to get our expert help on wedding planning in Kearney!