The decor is very important for setting the atmosphere for your special day. This is what makes your celebration memorable and impressive. However, capturing the whole setup in photographs is not always easy. One of the best ways to ensure you have a pretty scene is with a photo booth backdrop.  Adding a backdrop that fits your style can really get you the perfect photos you want. They can be personalized and established to depict whatever theme or tone you have in mind. Here are a few of our best photo booth backdrop ideas that should inspire you!
Neon Signs 
If you are going for something chic and trendy, then you can't go wrong with neon signs for your Kearney photo booth backdrop. The greatest thing about these is that they come in various colors and sizes, and you can have them personalized.  
Neons are shiny and can easily match plenty of styles and themes. It will be effortless for you to include them in the whole setting. In other words, there is no better way to mark your day and save it forever in a frame!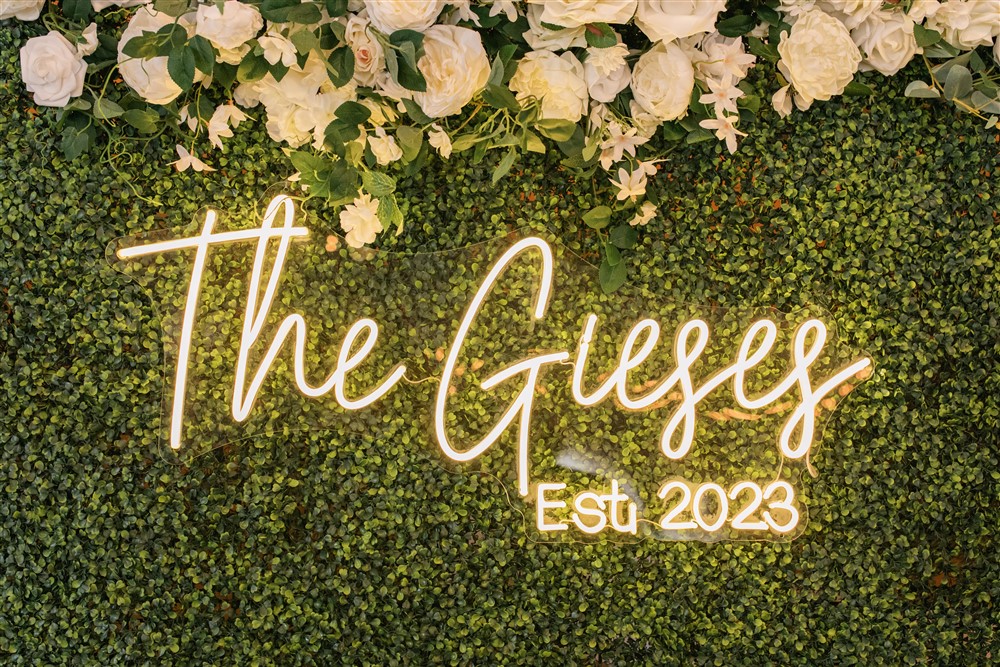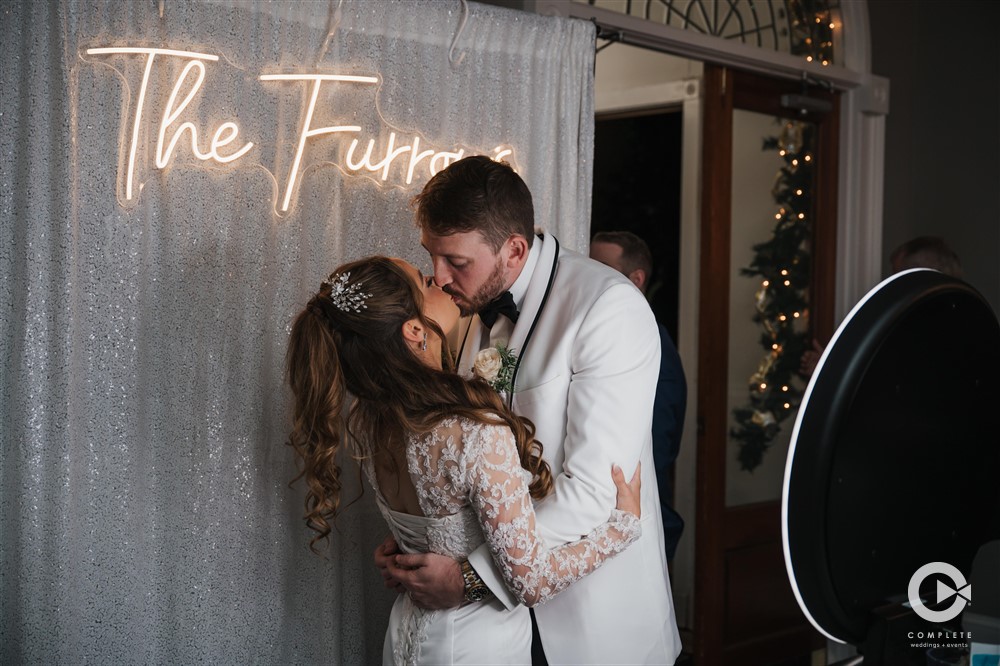 Sequins
When it comes to your special day, the most important thing is to fully enjoy it! And what could be more fun than a stunning sequin backdrop? For epic photo booth pictures, dress your party in blush and rose gold tones, and we bet you'll get fantastic-looking photos. If you dream of extravagance, just throw in that sequin sparkle in your decor. 
Setting up an excellent photo booth backdrop is very important for making memorable pictures. There are many options, so it's up to you to find the one you like the best. Hopefully, our ideas will inspire you enough, so you can start planning the details of your event now!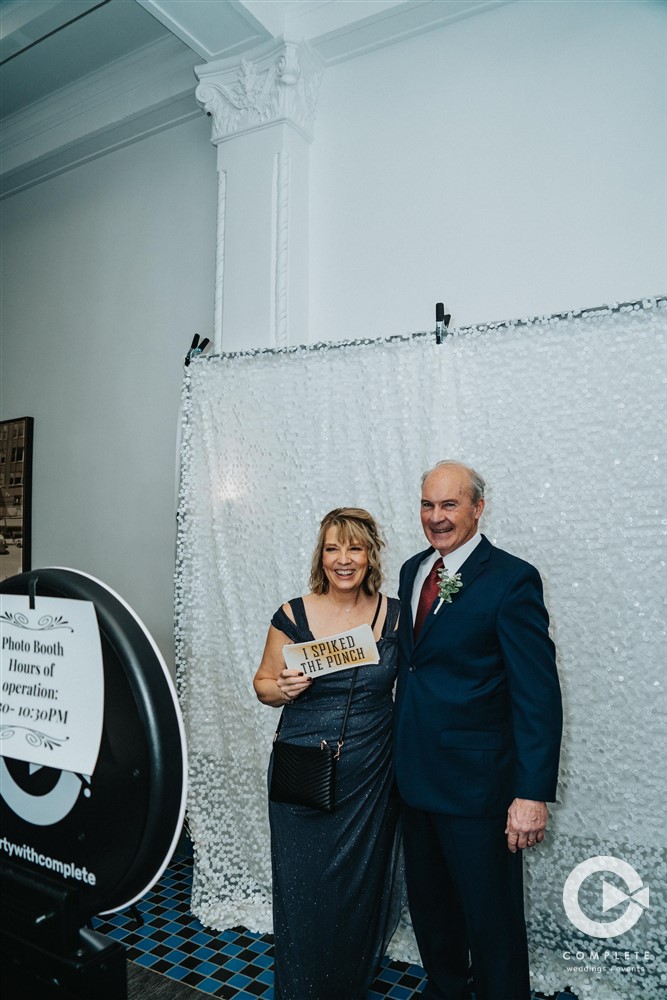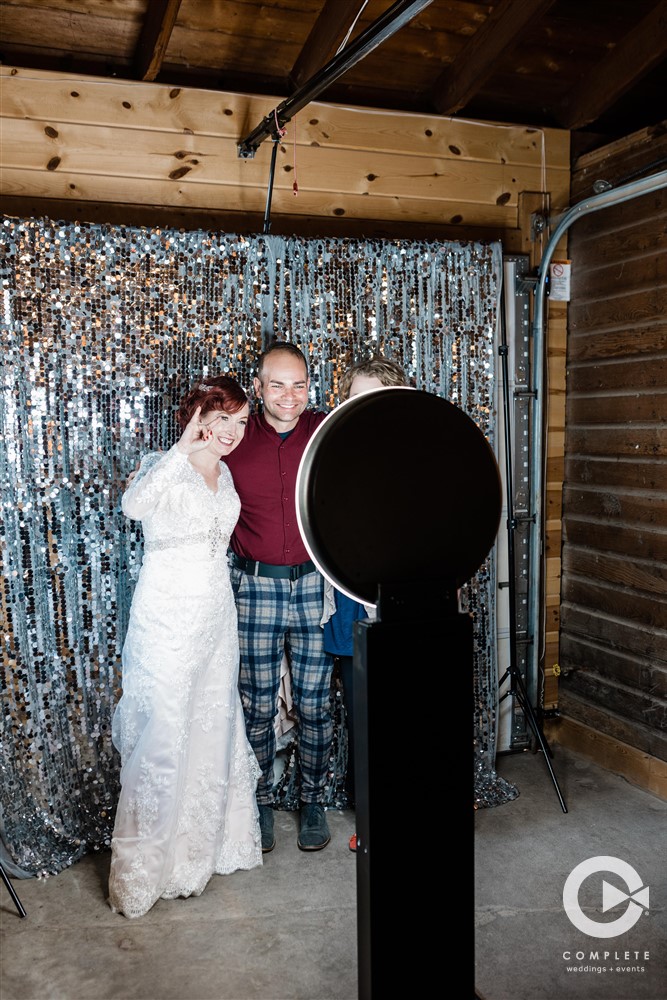 Flower Wall
A flower wall serves as a captivating and enchanting photo backdrop at a wedding, infusing the celebration with an atmosphere of natural beauty and elegance. The meticulously arranged blooms create a stunning visual display, adding a touch of romance and charm to the occasion.
The flower wall becomes not just a backdrop but a symbol of beauty, blooming alongside the newlyweds as they embark on their journey together!
Custom Backdrop
Using a custom backdrop as a photo backdrop at a wedding adds a personal and unique touch to the event, allowing couples to showcase their individual style and story!
The custom design can be tailored to match the wedding theme or incorporate elements that hold sentimental value, making it a cherished keepsake for years to come. With a custom backdrop, every picture becomes a reflection of the couple's personality and the joyous celebration of their union.
Complete Weddings + Events Kearney, NE
For more wedding ideas and inspiration, visit our blog section or listen to our podcast.
Interested in a photo booth rental or any of our other services for your big day? Request pricing here