A rehearsal dinner is a special event for you and your loved one – this is your chance to get an idea of what your wedding will be like, and an opportunity for your closest family and wedding party to bond. Although it may seem like an easy task, you need to choose the restaurant for your rehearsal dinner wisely. 
To make it easier for you, we have some tips to help you organize your wedding rehearsal dinner. This is when you need to enjoy yourself the most, a prequel to your wedding – so everything has to unfold stress-free!
Step 1: Choose your host 
Before picking the restaurant for the rehearsal dinner, you need to decide who will host the event. Traditionally, the rehearsal dinner is covered by the groom's parents, but that doesn't mean it should be the same in your case. You should talk to your partner and family and decide together.
Step 2: Set the ambiance 
While the rehearsal dinner is not the actual celebration, it needs to be nicely planned. Therefore, you need to decide what setting you want for this event and pick the type of food. You can go with something traditional, such as a plated dinner, or choose something more casual – like Mexican tacos.
Step 3: Make a guest list 
Making the guest list for your wedding probably gave you a headache, but like it or not, you will have to do it again. The good news is that this will be less stressful since the rehearsal dinner is more intimate and includes only close family members and friends. 
Step 4: Make a list of possible restaurants
Once you make all the other arrangements, you get to pick your rehearsal dinner restaurant. After determining the hosts, the ambiance, and the guests, it should be easier to pick the venue. Be aware of the budget and the requirements that the restaurant needs to meet. This is what we call strategic planning that will help you to make a decision easily and quickly! Make sure you read some reviews on the internet before you book the restaurant.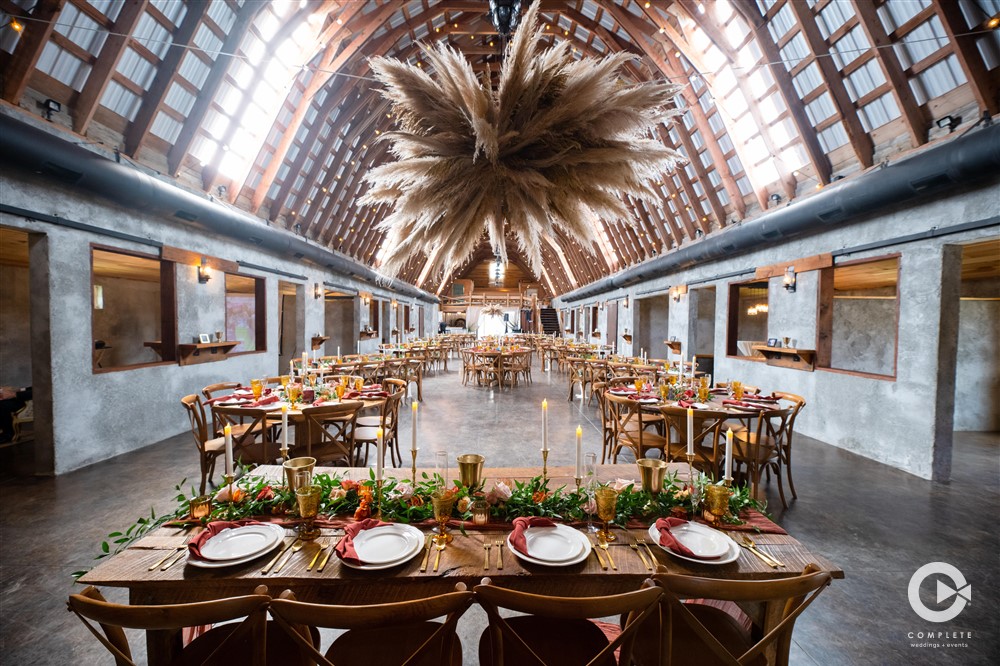 Rehearsal Dinner Restaurant Venues in Kearney, Nebraska
Gardens on Q is a Central Nebraska wedding venue and event destination that is the perfect place to begin the rest of your story!
Prairie Creek Barn has redesigned walkways and stony bridal paths, deep green grass, and landscaping, you won't want to leave the outdoors! It's perfect for a wedding dinner!
Babel's Barn is unique in the aspect of using the venue as a combination of the "barn" and the reception area of the building or each area individually. Check them out today!
Complete Weddings + Events Kearney, NE
We hope our tips will help you choose the restaurant for the rehearsal dinner, and you will be able to enjoy this event as you deserve.
For more tips, check out our blog, and do not hesitate to get in touch if you are ready to start planning.