A great photographer for your wedding day is, in my opinion, one of the most important decisions a bride and groom will make. The only tangible items that you will take home after investing in such an expensive event are your wedding photos and video; that's why you should put careful thought into selecting your wedding photographer. In the wake of the digital revolution, everyone is now a photographer, and that's a dangerous thing! These days, anyone, including the bride's uncle, likely has a 20+ megapixel camera. However, be weary of trying to save a few dollars by commissioning an inexperienced photographer to capture your one and only wedding day. Don't hire the camera, hire the photographer who has the tried and true experience with a solid reputation (and the images to prove it!).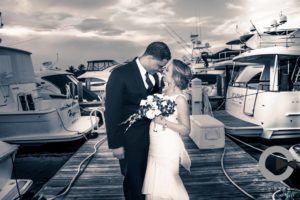 One of the most important things you can do to get the best wedding photos possible is to hire someone you completely trust and and someone you're willing to reveal yourself to. The engagement session is usually where this relationship starts to develop. After a couple hours in front of the lens, the nervousness and apprehension you initially might feel starts to subside. That's also when the raw emotion and that photojournalistic feel to the images really comes alive. I highly recommend engagement sessions to all of my clients – it's not only a fantastic opportunity to get some great photos, but also a chance to begin developing the client, camera, and photographer relationship.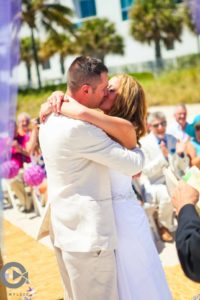 If you want images that will move you when you see them for the first time, you need to let down your guard and trust the professional that you have hired to capture your wedding day images. My wife and partner, Jill, and I do everything we can to place our clients in the correct light and frame the image just right in the camera; but it is up to them to make the picture magical. From my point of view, a magical image is one in which the bride and/or groom looks their most natural. Nerves and emotions are running like crazy on the big day, so it's not surprising that those can get in the way of the natural images we are trying to create. That's when the director in me comes out and I try almost anything to get the couple to engage with each other and the camera so I can capture that unique moment. When it happens, it is amazing!