You've set the date, booked the venue, and made a massive Pinterest board with your favorite ideas. We know we'd go 'Awwww…' to most of your thoughts, but before we do, let's talk about what you should rent on your wedding day.
Why would you want to rent?
A tight budget is one obvious reason. But even if the budget may not be an issue, it is always wiser not to buy things you won't need after the wedding.
Wedding rentals will both save you money and free you from extra planning and organization. Disposing of, transporting, repurposing, or selling unneeded lighting, linen, china, and glass takes a lot of time and mental energy.
Rent the large items
You can rent a tent, a dancefloor, outdoor restrooms, a bar, tables, and chairs. Even if some of these are provided by your venue, you may still want to include lighted tables or color-washed wall lights in your wedding day rentals to enhance the place's architecture or wall details.
Rent the reception setting details
You can use the regular items that your venue provides and spice up the atmosphere with rented centerpieces, table lights, bold tableware, or colored glass goblets. If you want to highlight the cake table or the bar, under-lighting is the type of wedding rentals you should search for.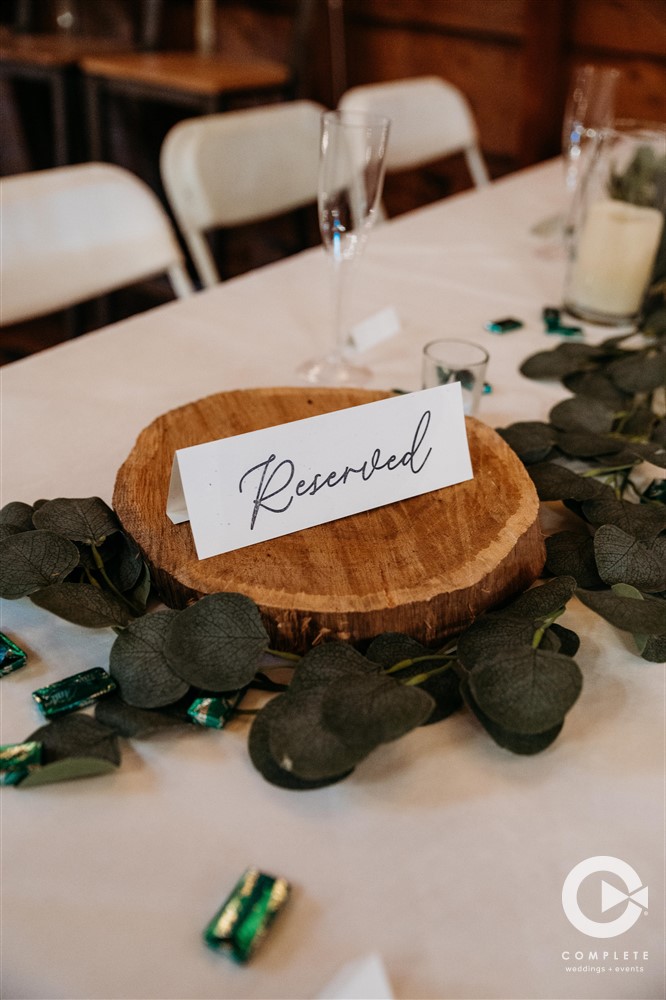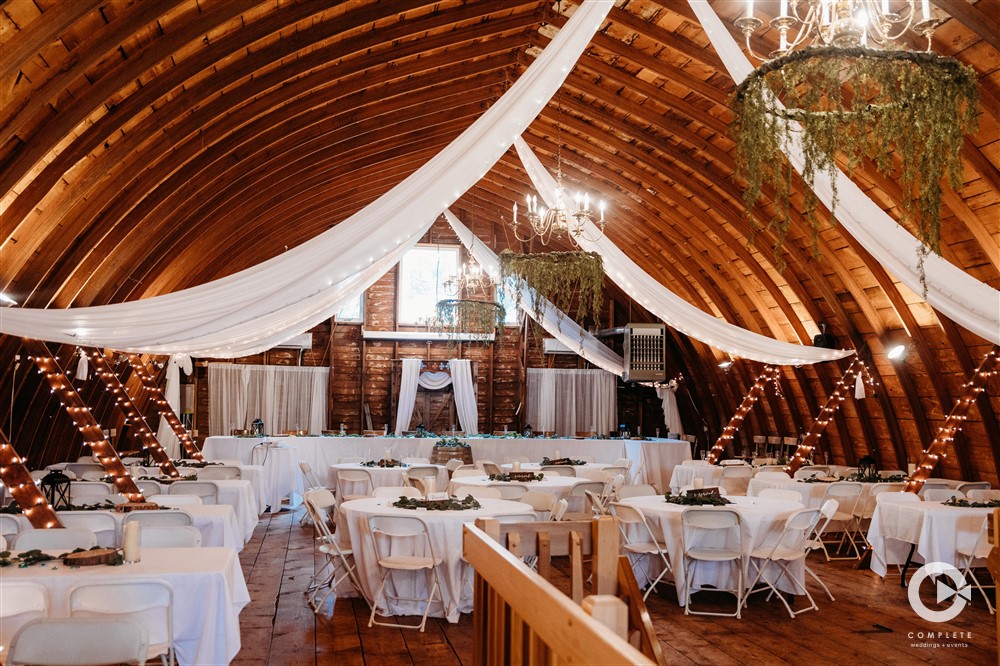 Lighting inscriptions – trending wedding day rentals!
GOBO lights are an illumination in the form of a monogram, initials, date, or any image- used to add a signature detail to any event. It is typically cast to shine over the dance floor, background wall, ceiling, or over the floor at the entrance.
Lights can also light up your venue to match your theme – wedding day rentals like colored LED lights simply paint the walls with the color of your choice. 
Are you interested in leveling up your wedding aesthetic? Contact us to learn more about our lighting rentals for your event!
Dance Floor Rentals
Dance floor rentals are perfect for an outdoor wedding! Show your wild side with all your friends and family and dance the night away!
A One Party Event and Rental has all kinds of dance floor options to choose from that you can rent for your wedding day. Dance floor options include ebony, oak, wood, and even staging!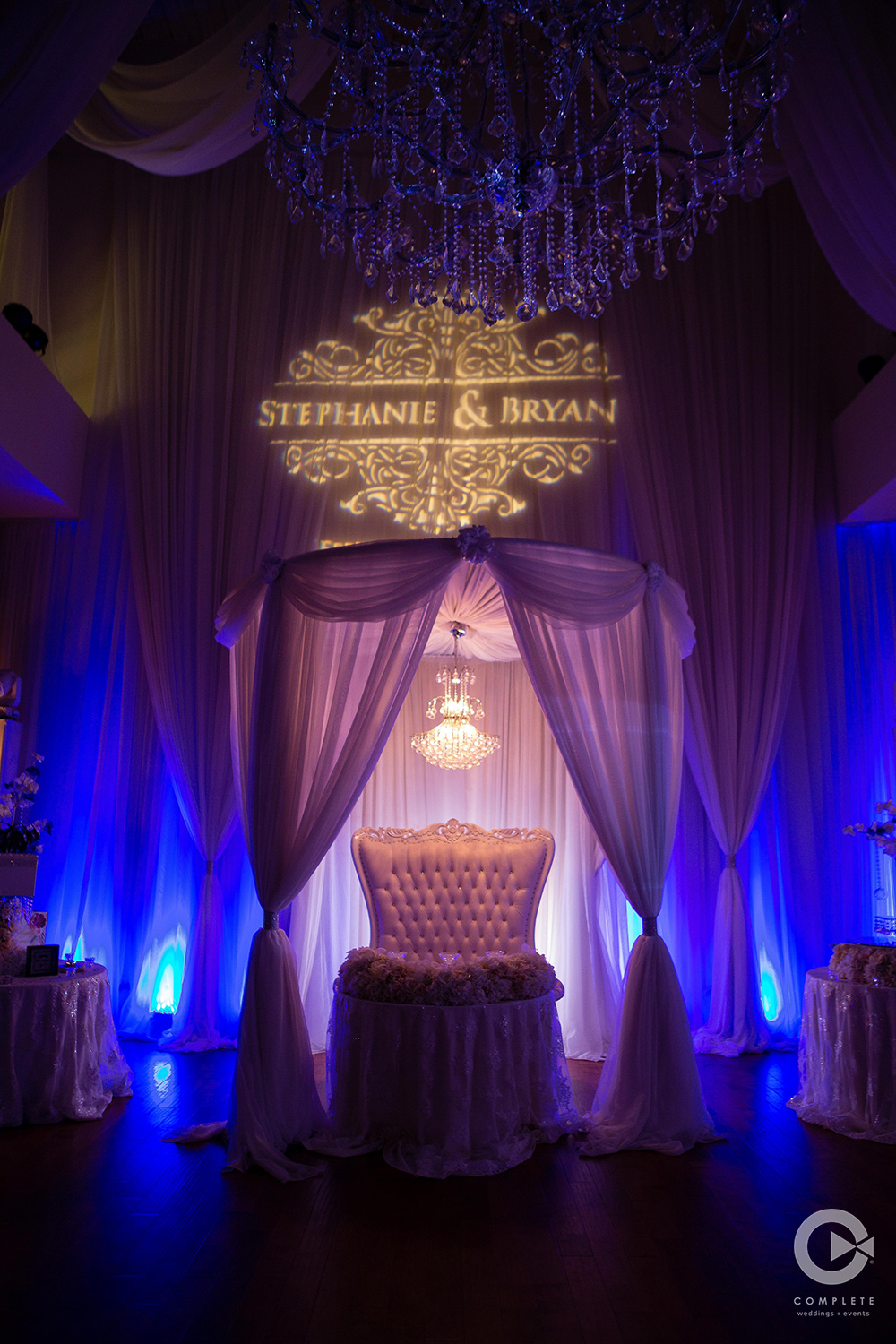 Wedding Rentals in Columbia
Find top-quality stress-free rentals for your special day! Many rental companies in the area provide tents, chairs, tables, lighting, flooring and staging, and much more!
Complete Weddings + Events Columbia, MO
For more unique wedding tips and inspiration, check out our blog. If you want to start planning, contact Complete Weddings + Events Columbia today!