Rachel and Alex hosted their beautiful wedding on June 26, 2021. The ceremony was held at Trinity Lutheran Church and the reception was held at the Courtyard Marriott! This wedding was nothing short of romantic. We are in love with how their photos turned out and are so excited to share their beautiful wedding story.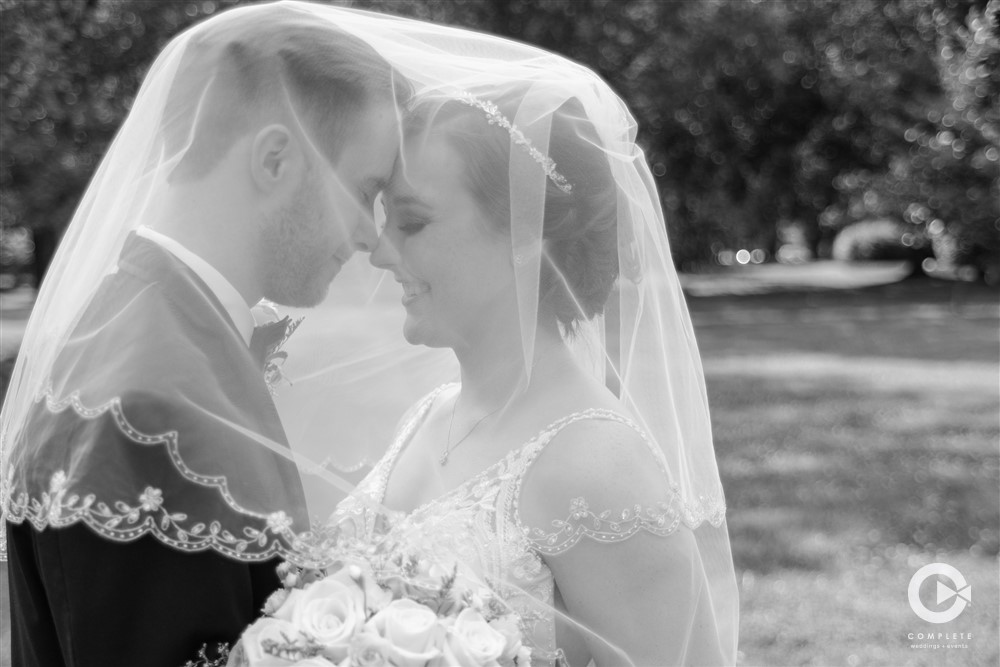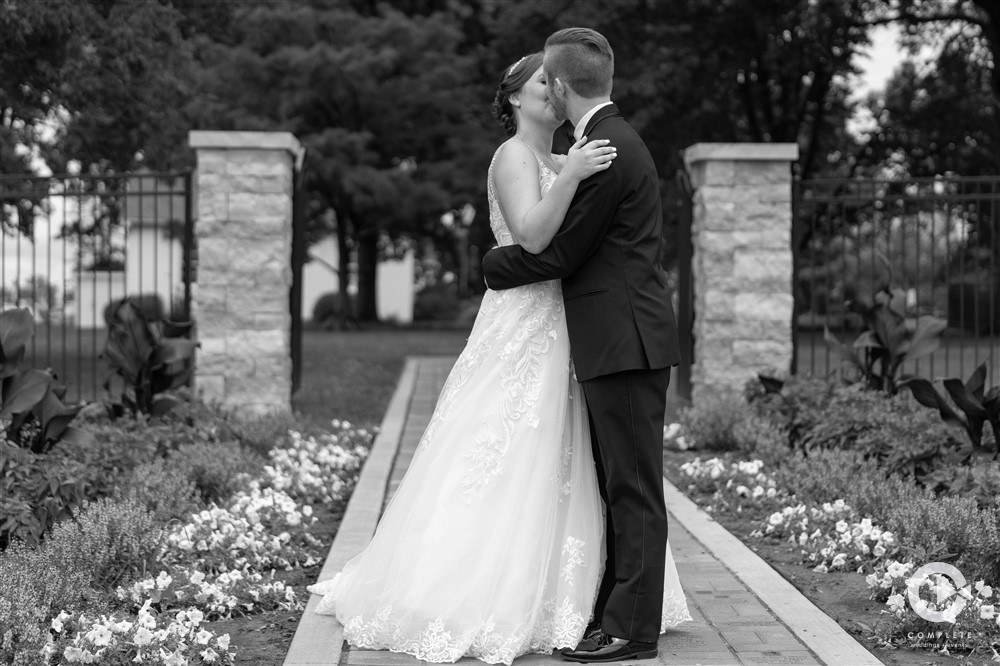 Their Story
Alex and Rachel met as sophomores at Drake University in Des Moines, Iowa in 2014. Alex had joined the Phi Delta Chi professional pharmacy fraternity his freshman year, and when Rachel joined at the beginning of the following school year, we quickly became friends. After getting to know each other at chapter meetings and study groups, they soon realized they had so much in common and started spending more time together just the two of them. They both bonded over their love of puzzles and board games. Rachel made it her mission to catch him up on all the Disney movies he hadn't seen yet before they left Drake for winter break. On break, they Facetimed almost every night and became an official couple in January of 2015. Six and a half years later, Rachel and Alex got married on June 26th, 2021 in Columbia, MO. They now spend their time with their two cats, Meeko and Suki, and enjoy playing ultimate frisbee.
Details
Believe it or not there were a lot of customized items like signs, wedding party gifts, and much more! These items were found and customized off of Etsy. You can find a ton of fun and customizable items for your wedding!
Florals
The beautiful flowers were from Kent's Floral Gallery. You can never go wrong with white roses and purple accents. These florals were beautiful and give the bouquets, boutineers, and corsages so much depth.
Cake
Can you ever go wrong with Nothing Bundt Cakes? They have so many flavors to choose from that everyone can be happy! Not to mention their amazing tiered cake design. They make is so easy to appeal to their clients.
DJ & Photography
The DJ and Photography services were none other than Complete Weddings + Events. Check out our website for more information on the SIX amazing services that we offer!
Complete Wedding Experts in Columbia
If you're planning a wedding, you've come to the right place. At Complete Weddings + Events, our team of photographers, videographers, DJs, and event consultants specialize in wedding services to make your day a success and make sure you're just worried about enjoying it. Contact Us today to learn more about our wedding packages best for your special day!
Colombia leading provider of event and wedding photography, videography, lighting,  DJ services,& photo booth rental.