A cake is the most traditional wedding dessert to have at a wedding. And maybe you are not traditional, you and your fiancé do not like cake, or you just want something different? There are so many different desserts that the bride and groom can still cut into to have a cake cutting. We are going to share the top three desserts, besides cake, that we see most commonly at weddings and what wedding guests certainly get most excited to eat.
Doughnuts
Of course, the first option to consider at your reception is doughnuts! Certain bakeries can make a doughnut shaped cake specifically for only the bride and groom to cut into for a cake cutting and take back home at the end of the night. And in addition, there is no worry about having to cut slices of a cake for guests because doughnuts are already prepared and easy to grab. Go above and beyond and create a doughnut wall to give your venue some fun décor. This option still has the feel of a traditional cake cutting but with a different twist. Get fancy and have a doughnut to-go bag for your guests to take home a sweet treat. Who does not like leaving a reception with a doughnut and a coffee?
Ice Cream Sandwiches
Another option to consider for your wedding dessert is ice cream sandwiches. If you and your fiancé are ice cream lovers, this is the dessert for your wedding reception! This is another fun way to entertain your guests by providing different flavor cookies on each table for them to customize their treat. If you invited young children to your wedding, they would go nuts over this. When it is time to 'cut the cake' you both will go up to the ice cream table, grab your cookies, make an ice cream sandwich together and give your partner a sweet bite!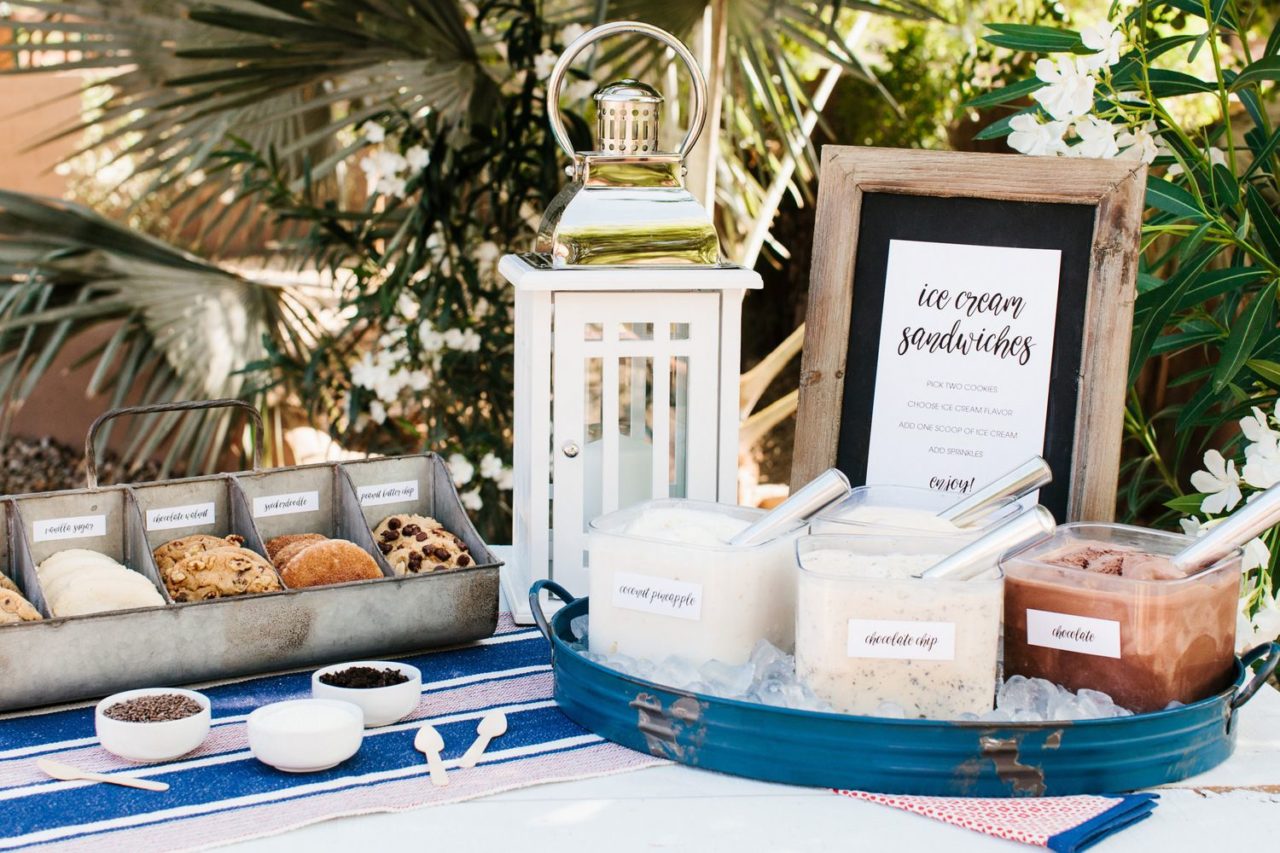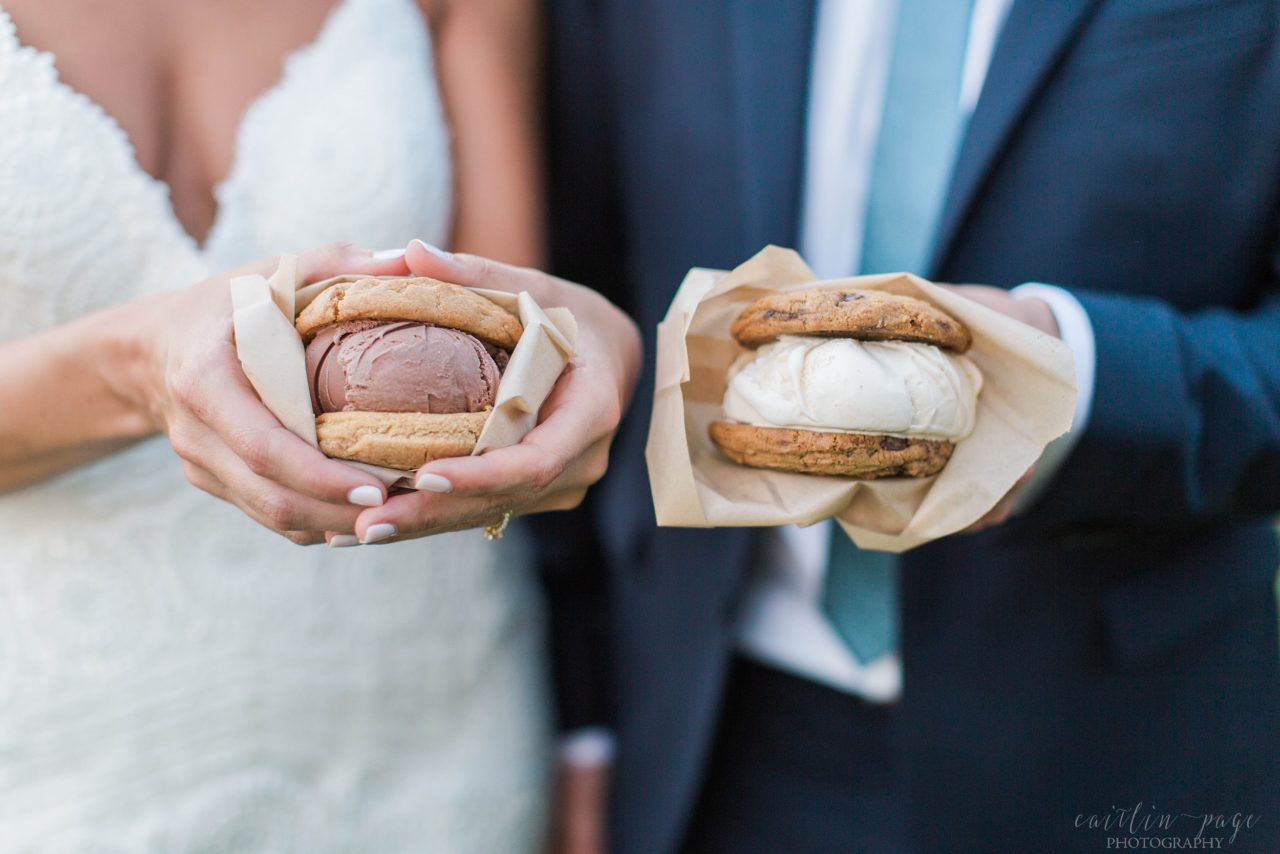 Candy Station
Love is sweet and what other way to sweeten up the marriage other than with candy! Everyone and I mean everyone, loves candy and you cannot go wrong with a candy bar! Candy is such a fun way to make a cute dessert décor table with all different kinds of options. A fun idea is matching the colors of all the candy to your wedding colors. Guests can pick and choose which candy they love, and for a triple bonus, it is a great party favor for guests. If you are wanting to give the special people in your life a favor, this is a great option to consider! Guests can make their own to-go bags before they leave your dreamy day.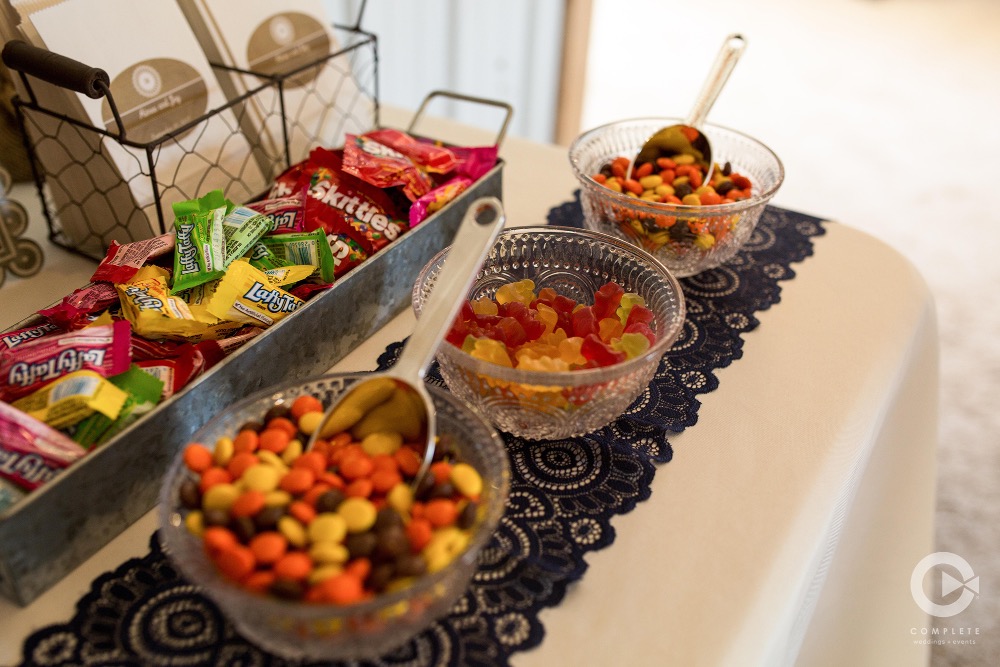 Complete Wedding Experts Columbia, Missouri
If you're planning a wedding, you've come to the right place. At Complete Weddings + Events, our team of photographers, videographers, DJs, and event consultants specialize in wedding services to make your day a success and make sure you're just worried about enjoying it. Contact us today to learn more about our wedding packages best for your special day!
Colombia leading provider of event and wedding photography, videography, lighting,  DJ services & photo booth rental.