Wedding planning can be one of the most exciting yet stressful times of your life. You're excited to marry your favorite person, but if you have never planned a wedding before, it can get overwhelming pretty quickly. Where do you start? With decades of experience in the wedding industry, Complete Weddings + Events has created a timeline of when to start booking things.
When to Book Wedding DJ
As a company that initially started out with just the DJ service, we definitely recommend booking your wedding DJ at least nine to ten months out from your wedding day. DJs can make or break your wedding reception, so selecting the professionals can be highly sought-after. Beyond playing music, DJs host the evening festivities to take the stress away from you, ensuring you can enjoy the party!
When to Book Wedding Photographer & Videographer
One of the first services you want to book is your wedding photographer, then your videographer. They tend to be some of the most sought out services when it comes to weddings. For that reason, you want to make sure you book them at least a year in advance.
Odds are, if you have a specific photographer in mind and you're two months from your wedding date, they are most likely booked. Do yourself a favor and book them well in advance so it's one less thing to check off your to-do list.
When to Book a Wedding Venue
One of the most important things to book when you begin wedding planning is your wedding venue. A lot of the future services you book will ask you where your venue is and what date your wedding date will be. Checking off your venue before anything else, at least 12 months in advance, will make booking your other services that much easier.
Before you start looking for your venue, you also want to make sure you have a rough idea of how many guests you'd like to have and what time of year you'd like your wedding to be. This will help speed up the process of nailing down your venue space!
When to Schedule Engagement Photo Shoot
This one may seem like a no-brainer, but booking your engagement photoshoot as soon as you're engaged is a great idea! Well, maybe not right away. Enjoy at least a week or two of being in that newly engaged feeling before you begin wedding planning. The engagement photo shoot is one you want to do in the early stages of planning because you want to capture those raw emotions at their peak! Bonus, your engagement photo shoot can be a great way to get to know a possible wedding photographer.
When to Reserve a Hotel Block
When touring and booking your wedding vendor, it's good to first ask the venue manager for their suggestion on nearby hotel options (if your venue isn't already a hotel). You'll want to then reserve your hotel block right after reserving your wedding venue or at least a year before the big day.
This twelve-month guideline is especially true if your venue is in a popular location or part of town that draws in tourists. If you have more flexibility and availability with nearby lodging, you'll still want the hotel block booked at least seven months ahead of time to be able to share the information with your save the dates and wedding website.
When to Reserve Catering
If your venue has one required catering option, you can rest a bit knowing that the caterer already has your date saved when you reserve your reception space. You do still need to pick out your menu, but this can happen in the final three to four weeks before the event.
If you have multiple options for catering, you'll want to finalize your choice six to eight months before your wedding day. Typically caterers have multiple menu options (some dozens!), so you then still have plenty of time to select the actual meal you're providing for guests.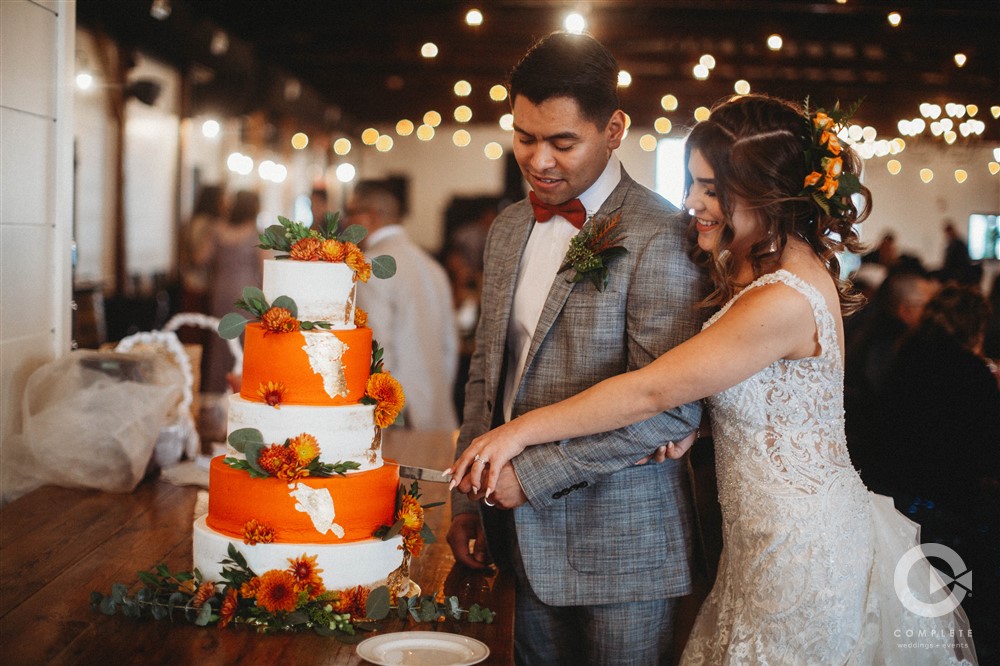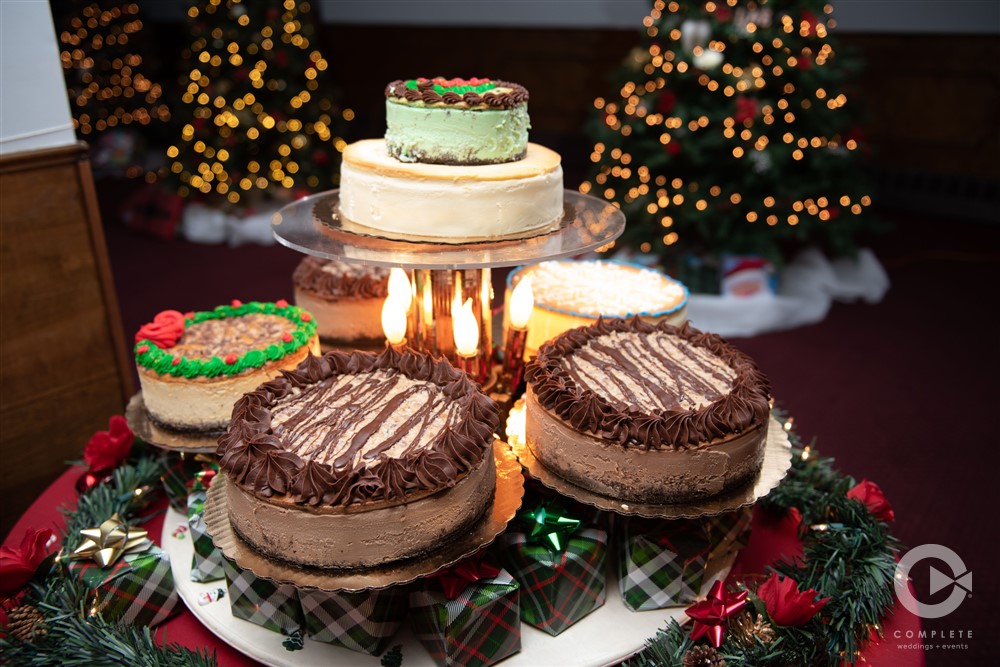 Complete Weddings + Events Atlanta
Complete Weddings + Events offers multiple services to make it easy to reserve your wedding date for the vendors you still need! Contact Complete for availability on needs for your wedding day!