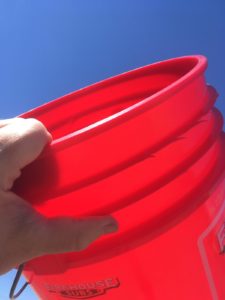 We have been so inspired by the selfless acts of giving all around us here in New Mexico over the last several weeks. Thank you for giving back to our community. Thanks, also, to the members of our COMPLETE weddings + events New Mexico crew that have been so generous. We hosted a 'Bucket Night' during which crew members gave from their tips. As a team we decided to give to a charity that has partnered with us in the past and may be feeling overlooked right now — Special Olympics of NM. If you'd like to join us in support of Special Olympics, thank you!
Complete Weddings + Events' annual Do Good Together fundraising campaign is back! During the month of September, when you choose Complete Weddings + Events for DJ, photography, videography, uplighting or photo booth, 3% of your package goes to an important cause. We promise this is something worth partying for!
3% of Your Purchase is Donated
Every year, we dedicate one month to donate 3% of our bookings to our Do Good Together initiative, which means your deposit this months guarantees a portion of the services you book with us goes towards this initiative to provide basic needs in a developing country. In partnership with Global Partners in Hope (GPiH), this money has helped build clean water wells in remote areas of Mali and Togo, West Africa and helped fund the construction of a medical center. Last year alone, we raised $40,000 with the help of Complete staff, customers, and vendor partners, and we've raised over $135,000 total since we started the initiative!
For more information or to directly donate to the Do Good Together fundraising campaign, visit GlobalPartnersinHope.com/DoGood.