During your wedding reception, you will want to celebrate with all of your favorite songs and jams. While it is your big day, you might want to be careful which songs you choose because some are simply unsuitable for such an occasion. So, let us help avoid all those "do not play" wedding songs with the advice below!
What Songs to Avoid on Your Special Day?
When creating your list, you should consider that many of the songs that might come to your mind are considered breakup or cliche songs as well as some overplayed tunes. Therefore, let's go over which wedding songs to avoid while celebrating your love story and provide you with some great alternatives.
Overplayed Tunes
Tracks that people have listened to over and over again are mood breakers. These "do not play" wedding songs can easily ruin the atmosphere, so it's better to avoid them if you want to keep your guests happy. Some of these include:
Stayin' Alive – Bee Gees
Conga – Gloria Estefan – Conga
I Wanna Dance With Somebody – Whitney Houston
Don't Stop Believin' – Journey
Single Ladies – Beyoncé
Cliché songs
Well, there are just some songs wedding guests expect because they are dancy and upbeat. However, the dancy features do not mean that your guests at your wedding reception will enjoy them. So, make sure that you don't include these cliche dance songs on your wedding playlist:
Dancing Queen – ABBA
Ice Ice Baby – Vanilla Ice
Celebration – Kool & The Gang
Macarena – Los Del Rio
Chicken Dance
Breakup/ Inappropriate Songs
It goes without saying that breakup songs are completely inappropriate at a wedding. They are usually sad, and their lyrics don't match the setting or the occasion. You also don't want to play songs that will upset grandma. Examples of tunes that will ruin the good vibes on the dance floor include:
Still Haven't Found What I'm Looking For – U2
Nothing Lasts Forever – Echo & the Bunnymen
You're So Vain – Carly Simon
Someone Like You – Adele
It Wasn't Me – Shaggy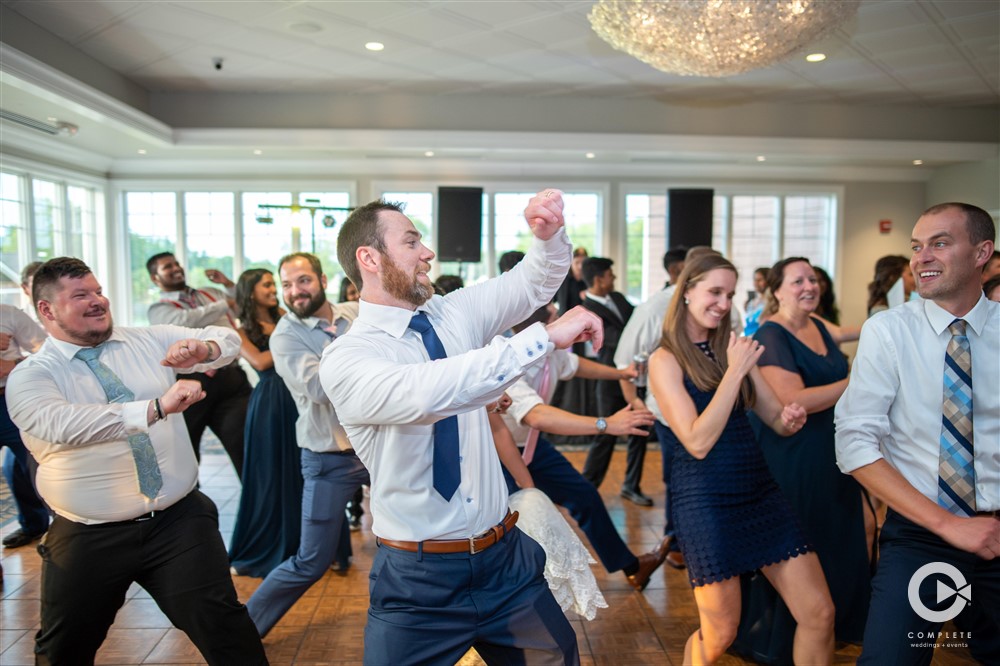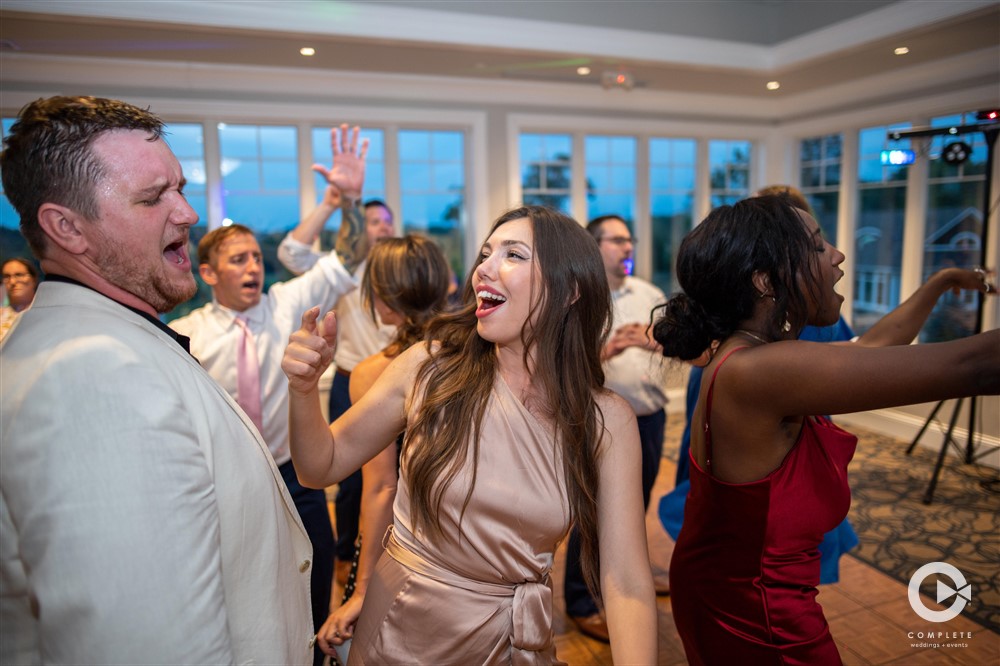 What Are The Best Songs to Play on Your Wedding Day?
Now that we have gone through which songs to avoid at your wedding, what songs should you play? No matter what you do, there will always be some tunes that always make the final cut on your wedding playlist. From standout singles to hidden gems, everyone loves singing along to the best upbeat love songs and trendy favorites.
Love Songs
Your wedding reception is all about celebrating the love between you and your new partner. You want to play songs that reflect how much fun you are having as well as the love shared. Let your playlist do that with these great "must-play" wedding love songs.
Crazy in Love – Beyoncé
Marry You – Bruno Mars
This Will Be (An Everlasting Love) – Natalie Cole
Shut Up & Dance – Walk The Moon
I Got A Feeling – Black Eyed Peas
Trendy Songs
You got to love the classic wedding songs, but sometimes it's fun to mix in some modern songs. We've rounded up some of our favorite trendy wedding songs you might want to add to your wedding playlist.
Adore You – Harry Styles
Lover – Taylor Swift
About Damn Time – Lizzo
Somebody – Sam Ryder
Until I Found You – Stephen Sanchez
Think & Listen Before Adding Songs To Your Wedding Playlist
Choosing tunes for your big day might be challenging, but remember, you have plenty of options. Just be sure that the "do not play" wedding songs we mentioned are not on your list, and you will be on the right track.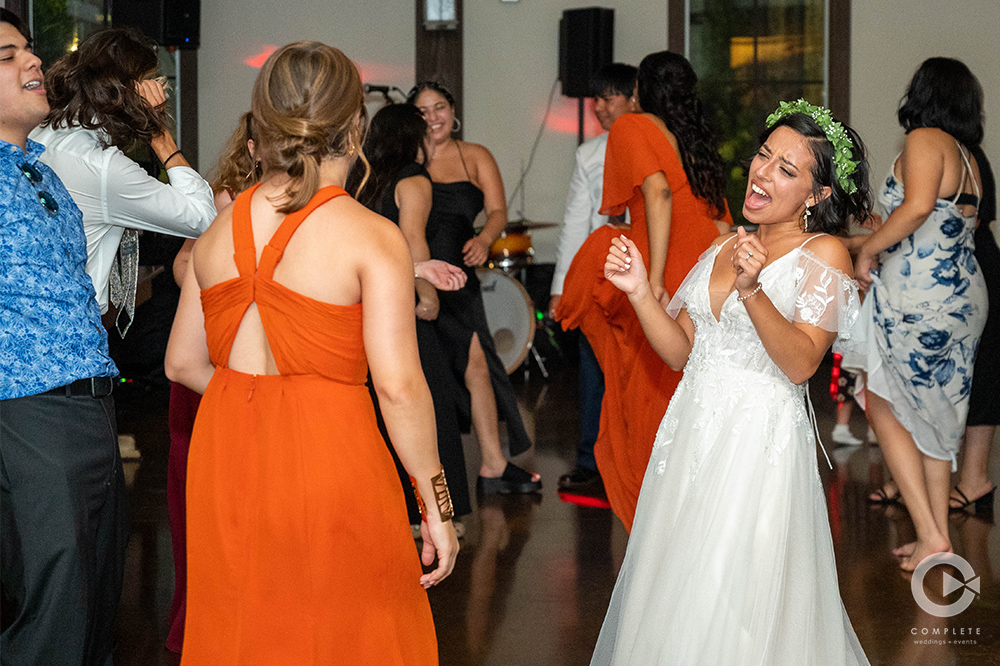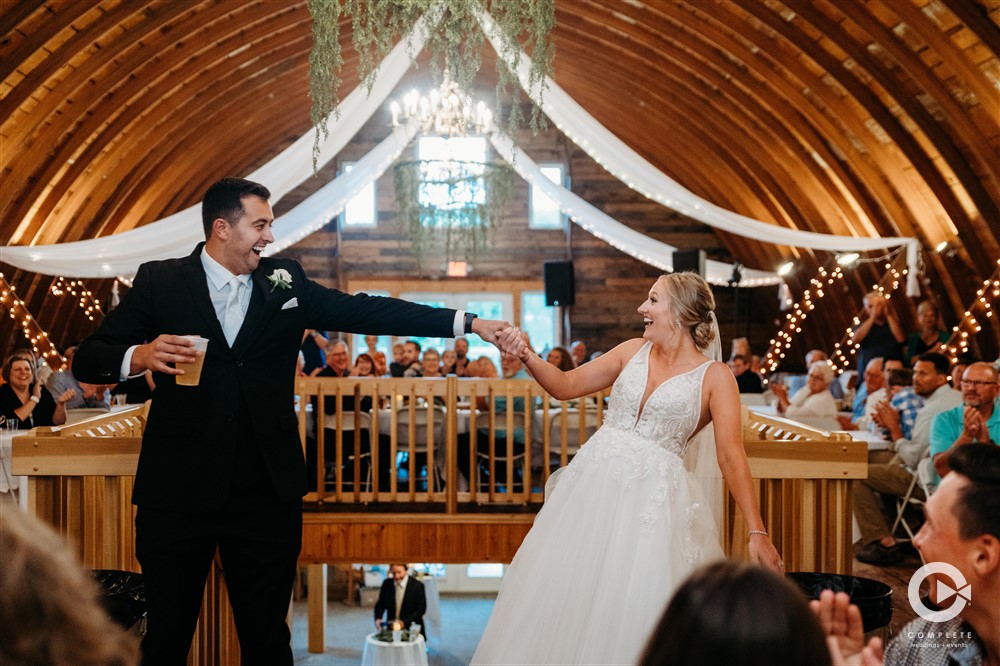 Complete Weddings + Events – Find a Wedding DJ in Wichita, KS
Whether you want one service or all six, we specialize in creating custom packages for our couples to meet their needs and budget. Tailoring each of our services to reflect your style and vision and allowing you to be a part of the planning process every step of the way. The best part is you get a team of professionals to help with all the details from our knowledgeable office staff, in-house full-time wedding planner, and experienced event staff, we have you covered and want your planning process to be a stress-free experience.
Check out our service pages to learn more about how we can COMPLETE your event!
At Complete Weddings + Events, we are the leading provider of event and wedding photography, videography, day-of coordination, lighting, DJ services, & photo booth rental in Wichita, KS.