Perhaps we've been scorned one too many times sitting through a ceremony in the scorching heat, or maybe we're leaving the summer season for bachelor and bachelorette parties and other travel festivities. Overall, it is clear the fall season has sky-rocketed to become the most popular time to host a wedding. October has been at the top since 2016 when it surpassed June as the most popular wedding month (then tied with September).
More and more couples have also opted to host their wedding ceremony outdoors in recent years. The autumn months bring many benefits to this such as the temperate weather and beautiful foliage. Down here we know that Summer Kansas heat is no joke! The busy wedding season has shifted later in the year, and these real weddings below display the season beautifully giving further proof that autumn is arguably the most beautiful season to host a wedding in Wichita, Kansas.
Autumn Wedding Attire
When it comes to autumn attire, you can really pull the best of the summer and winter seasons and get away with almost anything here! Warm or cool color palettes, velvet or linen fabrics, and colorful or neutral flowers will fly!
There are no official rules, but a classic autumn wedding is inspired by nature's changing atmosphere. Shades of reds, yellows, and oranges, or colors reminiscent of fall leaves, are classic to an autumn wedding color scheme.
Types of Autumn Wedding Florals
This wedding season has some of your most whimsical bouquets with pampas grass, wheat, seeded eucalyptus, or even berries. There are various types of dried flowers and grass that can bring fall vibes to your florals like phalaris, glixia, and lagarus. We promise these foreign-sounding words are the real deal!
Autumn-Inspired Centerpieces & Decor
You might not necessarily want your wedding to feel like you're walking into a fall craft show, so when it comes to decorating for an autumn wedding, you have to be tasteful and true to elegance. Lead with florals (dried, real, or faux) to help achieve a more romantic look. If you're having an outdoor reception, consider wedding venues with a fire pit! This can give guests an extremely cozy spot to gather.
Autumn Engagement Session
Getting down on one knee and popping the question is the beginning of your wedding journey! Share the news with friends and family by scheduling an engagement session with a Wichita wedding photographer during the autumn season. The changing scenery perfectly symbolizes the change you and your partner are experiencing. Plan your photo shoot at a tree-lined path, a creek, a lakefront, or during a beautiful sunset!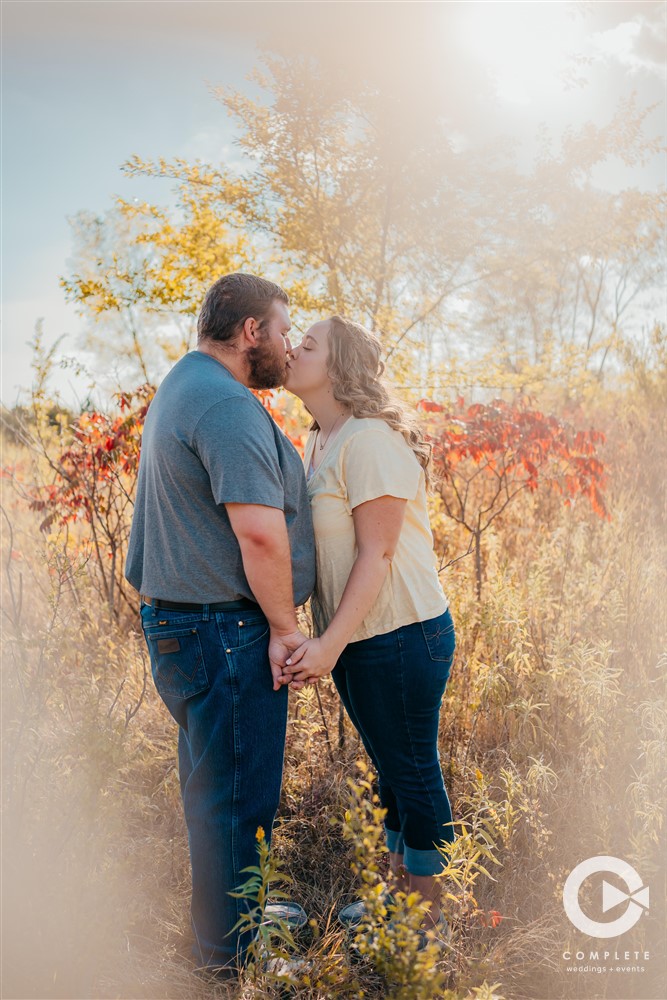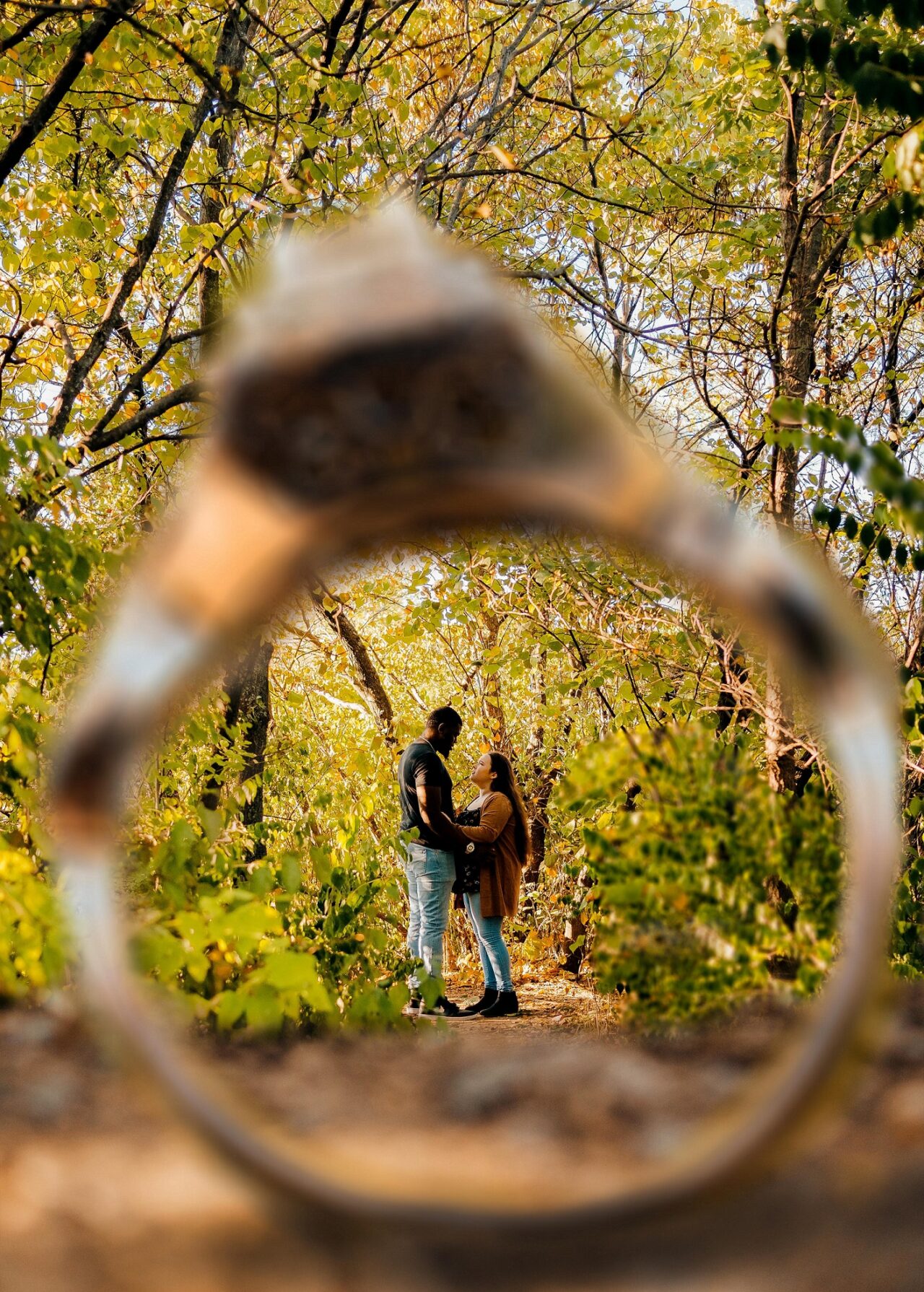 Complete Weddings + Events Wichita, Kansas
Whether you want one service or all six, we specialize in creating custom packages for our couples to meet their needs and budget. Tailoring each of our services to reflect your style and vision and allowing you to be a part of the planning process every step of the way. The best part is you get a team of professionals to help with all the details from our knowledgeable office staff, in-house full-time wedding planner, and experienced event staff, we have you covered and want your planning process to be a stress-free experience.
Check out our service pages to learn more about how we can COMPLETE your event!
Complete Weddings + Events, Wichita's leading provider of event and wedding photography, videography, day-of coordination, lighting, DJ services, & photo booth rental.