Are you looking for fun, innovative and creative ways to make your wedding day memorable? TikTok has become a great source of inspiration for couples looking for unique and exciting ideas for their big day. From choreographed dances and interactive games to surprise performances, there are plenty of ways to incorporate the popular app into your special day. Here are some trending ideas for weddings on TikTok that Complete Weddings + Events loves so far!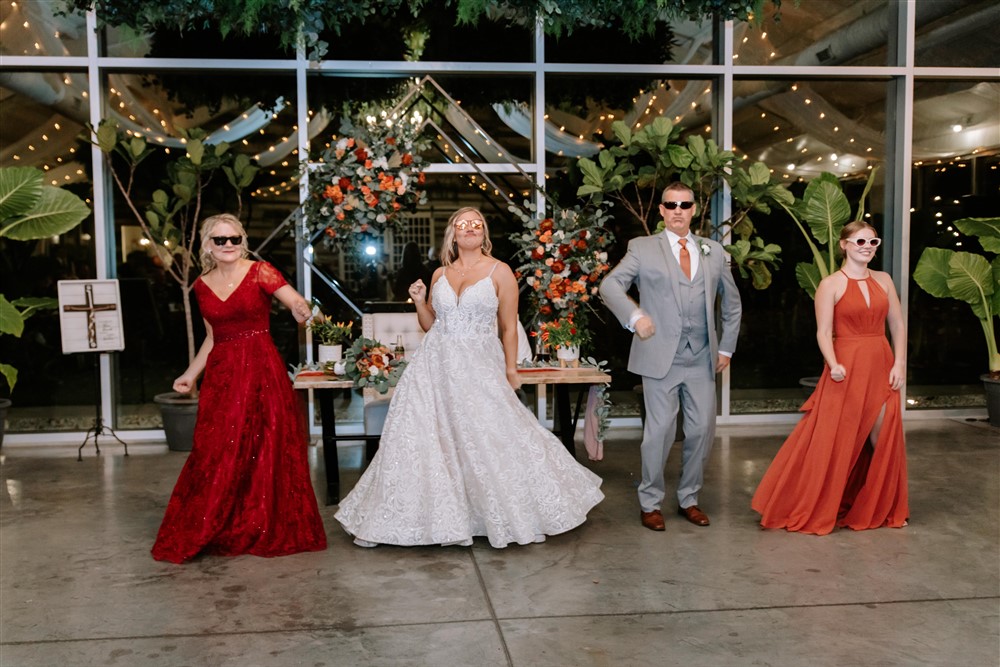 Themed Dances
Themed wedding dances on TikTok have become a popular trend. One of the best ways to celebrate your special day is by creating a choreographed dance with your wedding party. You can choose a song you both love and spend time practicing the moves. Make it as intricate or simple as you want, whichever suits your personality best!
Make sure you're dressed to the nines in matching outfits on the big day. Keep in mind to make it fun for everyone involved, and dance the night away. It will be a great way to share special memories with your loved ones and create some amazing photos and videos for years to come! If you want to go a step further, you can even create unique hashtags for your dance moves so everyone can easily find them.
Hashtag Challenges
Wedding hashtag challenges have become increasingly popular on TikTok in recent months. They are a great way to involve your friends and family in planning your wedding! Couples can make their own hashtags that guests can use when posting photos or videos of the big day. Plus, they can create fun mini-challenges to make the day even more special.
For example, you could ask everyone to share a silly dance they learned while preparing or a funny story from the ceremony. You can also get creative with props and choreographed dances that all your guests can join in. It's a fun way to get everyone involved and make your day truly unique. Plus, all the videos you get from the challenge can be compiled into one amazing memory for you to watch and cherish for years to come.
Whether you use an existing challenge or create your own, it's sure to be a memorable part of your day!
Surprise Performances
Surprise wedding performances have been a huge hit on TikTok. Many couples have tapped into their inner showman and showcased their special talents in unexpected and unique ways.
From breakdancing to singing, these special moments are a great way to liven up your big day. If you're a singer or dancer, a choreographed performance can be a great way to show off your moves.
Alternatively, if you're not sure what kind of performance to do, you can hire a group of performers to do something entertaining and unexpected. For example, one couple hired a flash mob to dance to their favorite song, while another couple hired a group of musicians to play live music during the ceremony. Either way, it's sure to be a moment you won't soon forget!
Complete Weddings + Events Springfield, MO
Planning a wedding is an exciting time in your life, but when it starts to become overwhelming, know there are experts who are happy to help! Complete Weddings + Event can help check more off your wedding planning to-do list. Contact us for details on our wedding day services including day-of coordination, photo booth rental, lighting, DJ, videography, and photography!