Photo Booth: A Fun Idea For Weddings, Parties, & Events
Event Entertainment
If you are planning a big event like a wedding or birthday party, you may be looking for some high-quality entertainment for guests. Sure, there will probably be a DJ there to provide music for anyone who wants to shake their groove thing, but what about the people that don't want to dance? And if you have a giant family like me (my mom has 9 siblings, so things get wild at family events), you may be looking for something to entertain the children. Well, have you considered a photo booth?
We think a photo booth is a great addition to an event and ours is one of the best for a few reasons. First of all, we provide an open air setup which allows for large groups to fit in the pictures. Second, we provide props (during non-COVID times). Third, we let you take as many pictures as you and your guests want throughout the night.
Here is a list of reasons to book a photo booth for your next event:
#1. Non-Dancers
There are people out there who don't like to dance. So, while all their friends and/or family are out on the dance floor, they sit at their table and watch. They might find some people to socialize with, but their night may end up being pretty boring. If you have a photo booth, they can participate in the fun. Heck, they may have so much fun in the photo booth that they decide to attempt to cut a rug just to keep the fun times rolling!
#2. Children
Parents know how difficult it is to entertain children at events because all they want to do is run around. A photo booth would provide a way to entertain little ones and keep them from having a total meltdown.
#3. Blackmail
We always joke with our brides and grooms that their guests may have too much fun on their wedding night and end up taking some pretty entertainment pictures in the photo booth. When this happens, they will have pictures to use for social media sharing on birthdays or just because they like to embarrass their friends.
#4. Party Favors
Not everyone can afford to purchase party favors for all their guests. However, photo booth filmstrips are the perfect party favor because people can take as many pictures as they want and because of the customization at the bottom of the filmstrip, they will always remember what event they got it from.
#5. Candid Moments
Photographers usually do a great job of capturing the perfect candid moments at events, but they can't be everywhere at once. A photo booth is a great way to capture some extra pictures that the photographer couldn't get while they were taking other pictures. For example, if your wedding photographer is getting sunset pictures of you and your new spouse, who is taking pictures of your guests? The photo booth, that's who!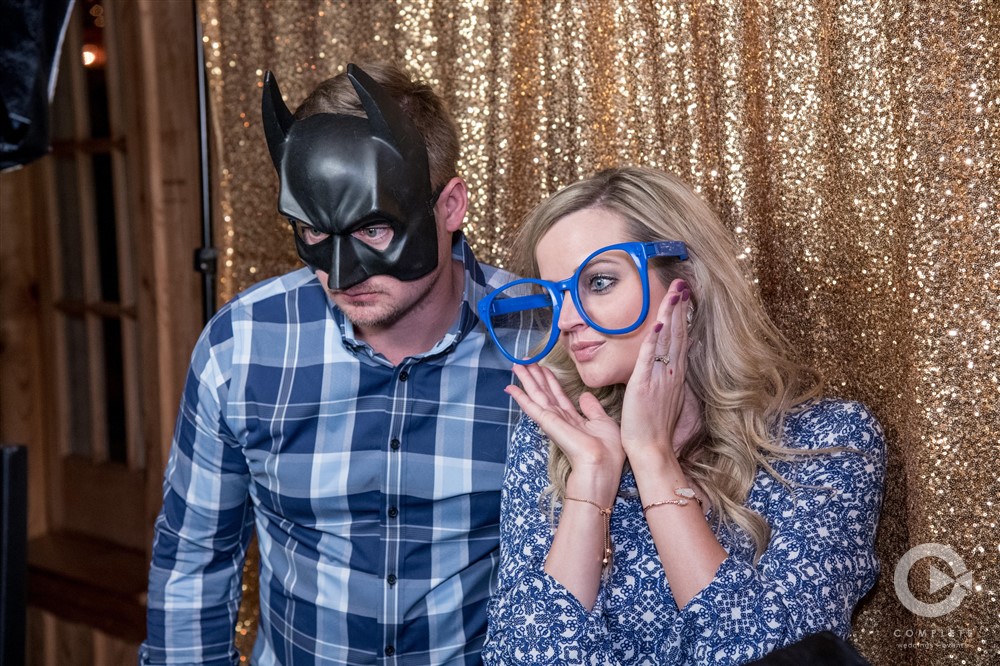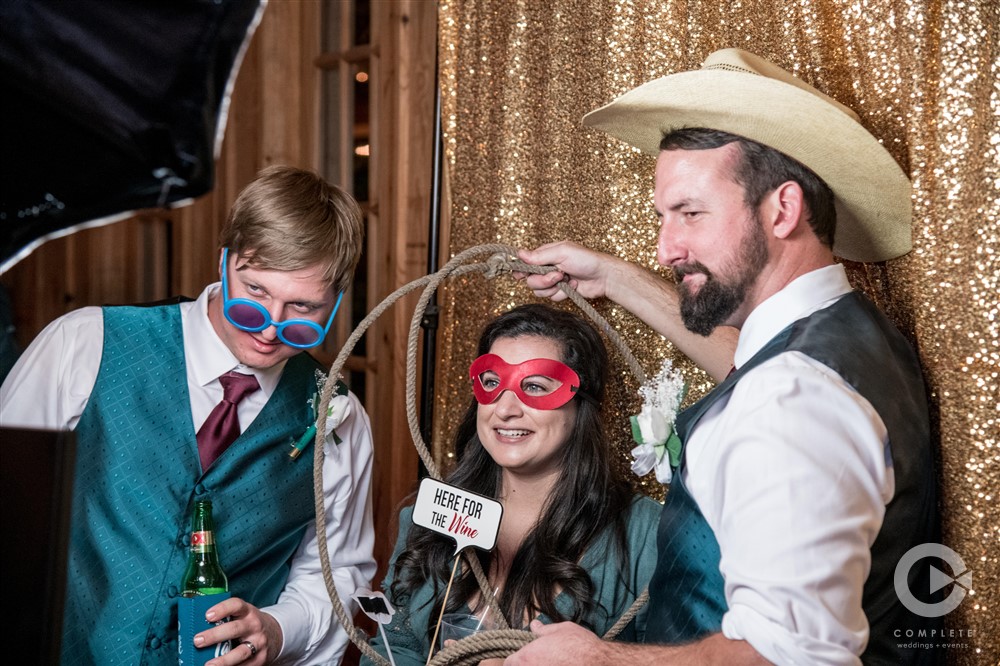 Get A Photo Booth From Complete Weddings + Events
Photo booth filmstrips are great keepsakes to remember special events. Whether you are planning your wedding, your parents 50th anniversary party or your daughter's quinceañera, Complete Weddings + Events would be happy to provide you with entertainment. Along with photo booth services, we also provide DJ, Photography, Videography, Lighting and Coordination services. Contact us today by emailing [email protected] or calling 512-458-3535 to learn more about our services and discounts we can offer you.