You can have as much control over your bridal planning as you desire, but the one thing that you can neither predict nor influence is the weather. Since the whole planning process happens months before the big day, it is difficult to forecast the weather conditions for that precise day. So, what to do if you happen to have a windy wedding in an outdoor venue?
Although you do not desire wind for your union, that does not mean you cannot have a dreamy celebration. In essence, you can do things to avoid uncomfortable situations during the big event. Therefore, there is no room for panic because we have your back! Here are some of our best windy wedding weather tips: 
Windy Wedding Weather Tips
Wind Patterns in Orlando, FL
Orlando, Florida, with its radiant sunsets and charming venues, is a dream wedding destination. However, just like any outdoor event, a wedding in Orlando can be influenced by weather conditions, including the occasional wind. Understanding the wind patterns that often grace this enchanting city can help you prepare for your big day. Wind patterns in Orlando can vary depending on the time of year and weather conditions. Here's a general overview of wind patterns in Orlando:
Sea Breezes: Orlando is located inland, but its proximity to the Atlantic Ocean and Gulf of Mexico can lead to the development of sea breezes. During the day, as the land heats up faster than the water, cooler air from the ocean is drawn inland, creating a sea breeze. This can bring moderate winds from the east in the afternoon.
Tropical Systems: During hurricane season (June to November), Orlando can be affected by tropical storms and hurricanes that form in the Atlantic Ocean. These systems can bring strong winds and heavy rainfall.
Frontal Systems: In the cooler months, frontal systems that move through the region can bring changes in wind direction. Cold fronts usually move from northwest to southeast, bringing cooler and drier air, while warm fronts move from southwest to northeast, bringing warmer and more humid air.
Thunderstorms: Orlando experiences frequent thunderstorms, especially during the summer months. These storms can bring gusty winds!
On a day-to-day basis, winds in Orlando are generally light to moderate. The prevailing wind direction is typically from the east due to the influence of the nearby Atlantic Ocean. However, local factors like temperature differences between land and water, pressure systems, and weather fronts can influence wind patterns.
Remember that wind patterns can be quite variable and are subject to change based on weather conditions. For the most accurate and up-to-date wind information, it's recommended to check with local weather forecasts.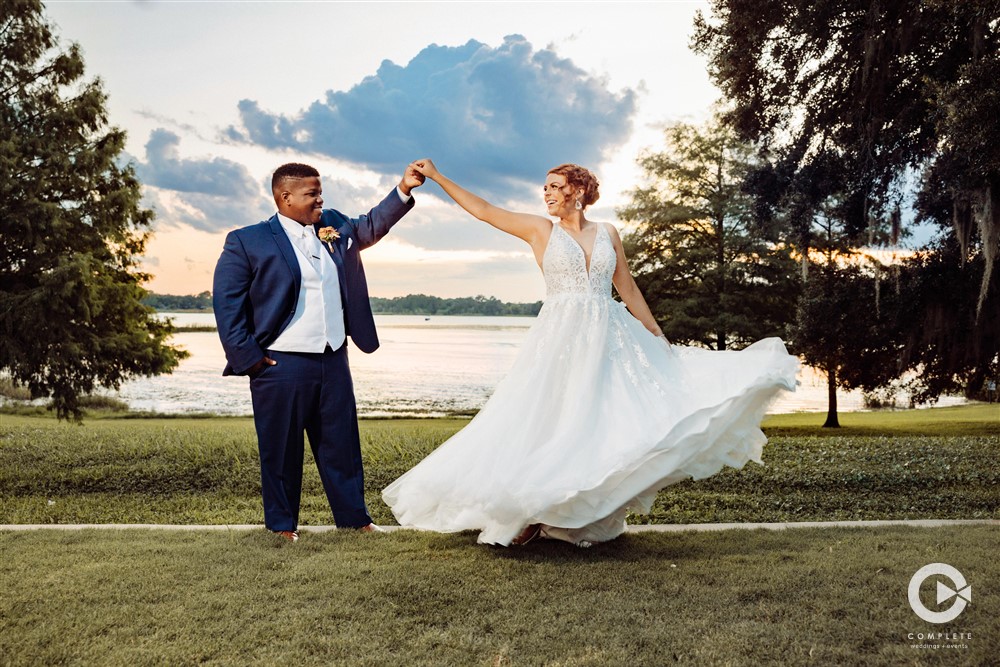 Think About the Wedding Decor
If you are having an outdoor wedding ceremony, the wind might mess up your decorations. So, you must have a plan B and plan ahead. Namely, you need to consider all the options you have to be able to act quickly. 
The wind can easily disrupt delicate floral arrangements that ornament the venue for the ceremony. You do not want them to be blown away, so consider using vases with low centers for gravity. They will keep your flowers intact, so you will not have floral petals all over the place when you exchange your vows. 
In case you use candles as your bridal decor, you should opt for alternatives if you are having a windy wedding. Not only will you not be able to light the candles due to wind disruption, but you might also cause a potential fire outbreak. Therefore, it is better to choose LED lights instead of candles for windy weather. This way, your venue will look miraculous, and you will stay safe.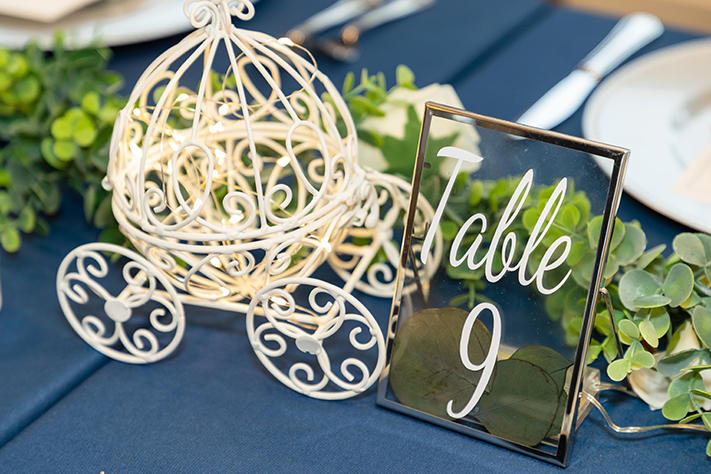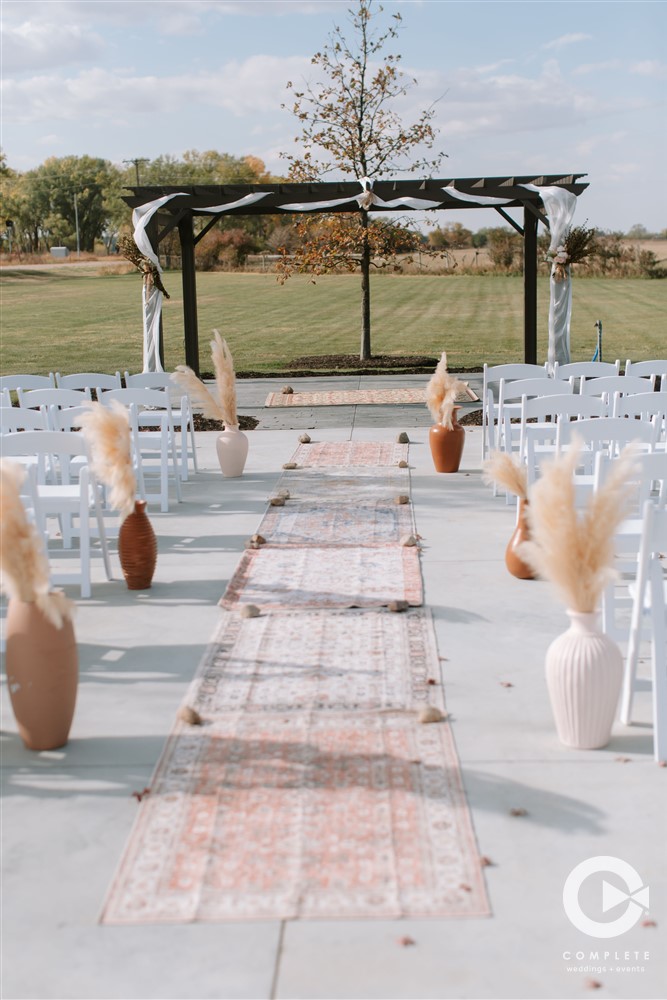 Re-Think the Table Setting
Windy conditions can also disrupt your table setting. You may have planned a beautiful setup of plates, napkins, and tableware. However, there is a possibility that the wind will blow away everything. You do not want your guests to chase the elements of your table setting, so consider other options. 
For instance, you can place the tableware in a separate corner of the venue, so the guests can take what they need conveniently. Even though it might not be what you have dreamed of for your table setup, it will still do the trick. A windy wedding calls for adjustments, so strive to stay flexible.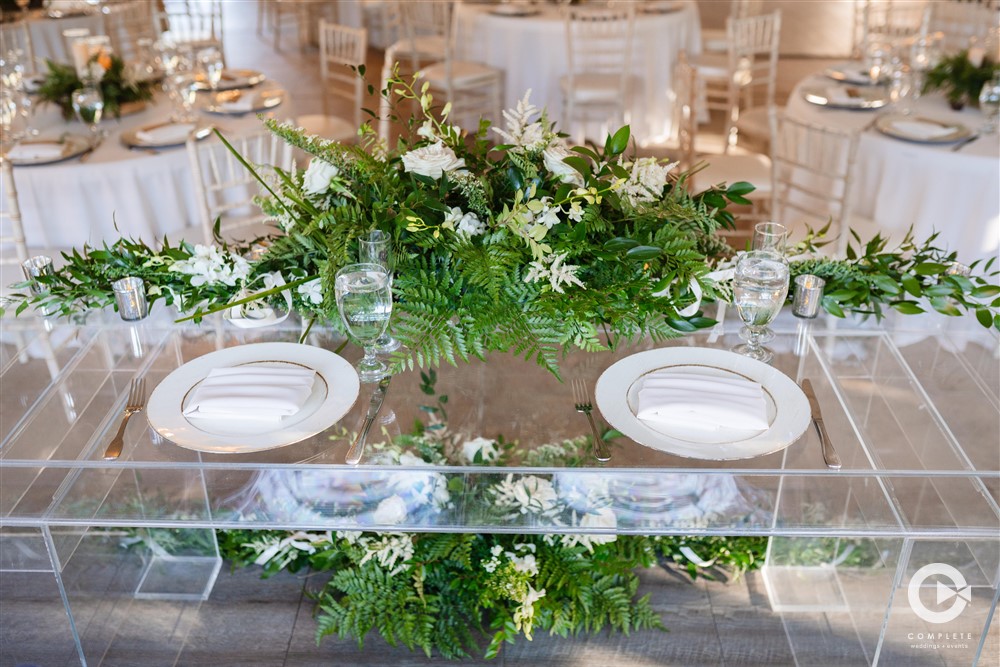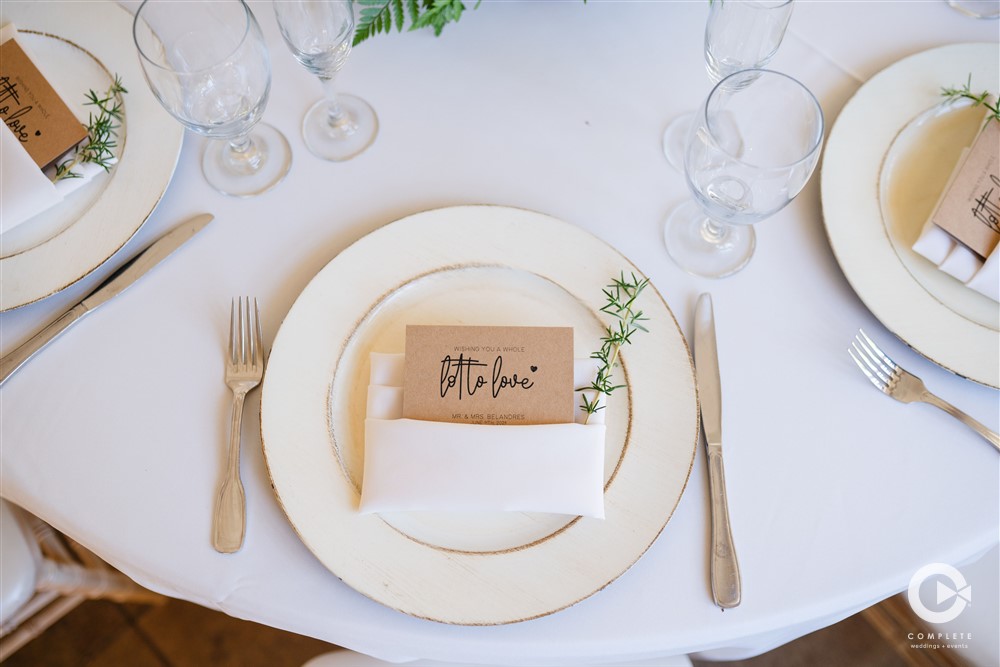 Alternatives For the Bridal Look
If you are experiencing windy weather on your big day, you might need to change your bridal look. Namely, you will need alternatives if you have planned tight hairstyles. Simply wearing your hair down (or in a loose updo or even half up half down) will make you look dreamy in your bridal photos, and you will not be forced to check on your look every ten minutes. 
Moreover, think about your makeup choices. We do not recommend lip glosses during a windy outdoor wedding ceremony. Your hair can get all sticky, and you will not be able to get it off your face. Therefore, go for dry and matte lipsticks to stay on the safe side.
Complete Weddings + Events – Orlando, FL
Having a windy wedding does not mean that your big day will be ruined. On the contrary, you may get a more romantic ambiance naturally. Just ensure you follow these tips, and you will have the union you have always desired! For more bridal tips and inspiration, check out our blog page.