Who doesn't like to save money?! Planning a wedding can be expensive, but there's a smart solution: Bundling Wedding Services! By combining multiple services into a package, you can save money without compromising quality. Here at Complete Weddings + Events, we are a one-stop shop for wedding services! The more you book with us the more you save! We offer DJ services, photography and videography, photo booth rental, day-of coordination, and lighting rentals! In this post, we'll explore strategies for saving money with bundled wedding services.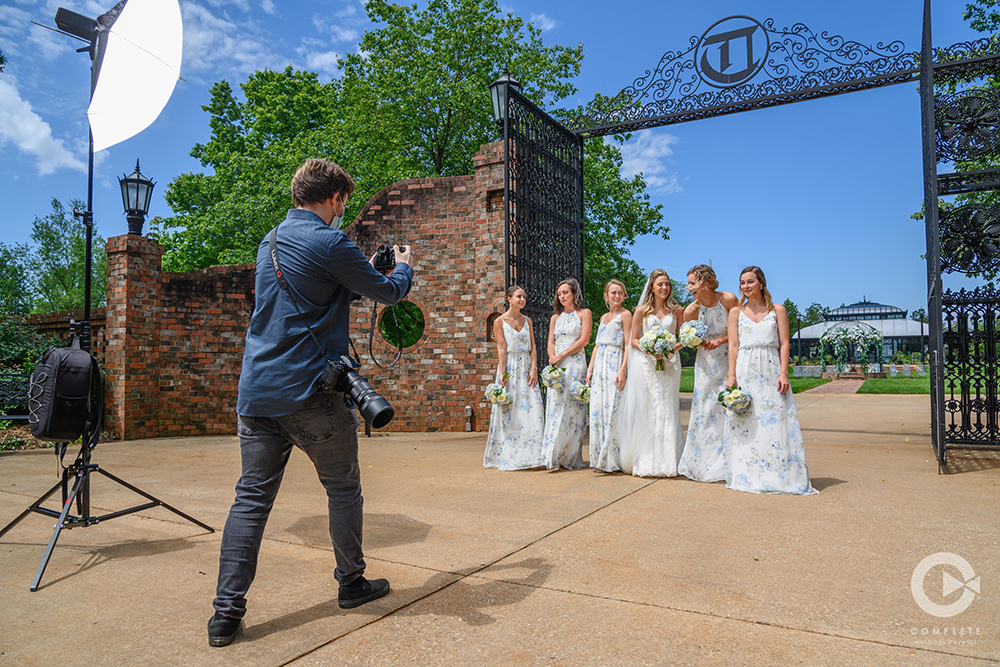 Assess Your Priorities
Before diving into the process of bundling services, it's essential to identify your top priorities for your wedding. This will help you allocate your budget effectively and focus on the services that matter most to you. Decide which aspects of the wedding are non-negotiable and where you are willing to be more flexible. This way, you can direct your attention toward bundling services that align with your priorities.
Research Wedding Packages:
Many wedding vendors offer bundled packages that combine multiple services at a discounted rate. Take the time to research local vendors and explore the packages they offer. Look for comprehensive packages that cover essentials such as venue, catering, photography, videography, and floral arrangements. Bundling these services together often leads to substantial savings compared to hiring individual vendors for each aspect.
Negotiate and Customize Packages
While pre-designed wedding packages can be a great starting point, don't hesitate to negotiate and customize them to suit your specific needs. Speak with us and discuss any adjustments or additions you'd like to make to the package. For example, you might want to swap certain items, upgrade specific services, or remove elements that you don't need. We are more than willing to accommodate these requests to secure your business, allowing you to tailor the package while still benefiting from bundled pricing.
Stay Organized and Track Expenses
As you bundle services together, it's crucial to stay organized and keep track of your expenses. Maintain a detailed spreadsheet or use a wedding planning app to monitor the cost of each bundled service. This will help you compare prices, ensure you stay within your budget, and avoid any unexpected surprises. Tracking your expenses also allows you to assess the overall savings achieved through bundling and make adjustments if necessary.
Complete Weddings + Events Orlando, FL
With Complete Weddings + Events Bundling Wedding Services is a smart way to save money without compromising on your dream wedding. By following these strategies, you can create a personalized package that meets your priorities and budget while still enjoying a beautiful celebration. Come party with Complete!!