Standing with your best friend on her wedding day is something everyone wants to be a part of when asked! Maybe you've been friends since college, high school, or even longer. Since she has gotten engaged you've been thinking to yourself, "She's going to ask me to be a bridesmaid!" Before you immediately and instinctively say "OF COURSE!!!" when she asks the question, be sure you know all of the hidden costs of being a bridesmaid and whether you are ready to take them and the responsibilities on!
Adding Up the Costs of Being a Bridesmaid
Before you're asked:
The bridesmaid's job is to support the bride before and through the wedding. If you're a maid of honor you might have even more responsibilities throughout this whole process. If you're close enough friends with the bride to be asked to be a bridesmaid, you probably knew the question was going to come sooner or later. One thing to keep in mind when reading is you may be asked to be a bridesmaid in MULTIPLE weddings in just one year.  You're in the right place to find out just what you're agreeing to financially.
First of all, if you find that you are not in the place to be able to afford the costs of being a bridesmaid it is definitely better to tell her upfront! So much planning goes into all of the bridal activities and the wedding that you canceling after already agreeing can be a way bigger problem than just saying upfront you really wish you could but you're not sure you can afford it right now.
It may be hard, but it is way better than committing and then de-committing after plans have been made and paid for. Let her know you still want to be there for her! Ask the bride if there are other ways you can help the day of or with the planning. Who knows, your bride or her family may help to pay or she may take that into consideration when planning and include cheaper options for dresses and things.
Dresses and Accessories:
One of the most obvious larger expenses is the infamous bridesmaid dress. Hopefully, this one will actually be something you can wear again! Beyond the actual cost of the dress, you may have to get alterations done. You definitely want it to look as good as possible for all of those pictures! One option is, if you get lucky, you may stumble on sales. Right now, Houston Bridal Gallery is sadly having a going out of a business sale.
After the dress, you have to worry about accessories and shoes. The bride generally gets all of the bridesmaids a gift, which may be a necklace or other smaller piece of jewelry for you all to wear on her big day. That can at least help you out a little in that department. If you're all wearing shorter dresses that aren't floor-length, the bride may want you all to have a certain color or style of shoes. Unless you already have exactly what she has in mind (guess what, you probably don't), that's another thing you'll have to buy!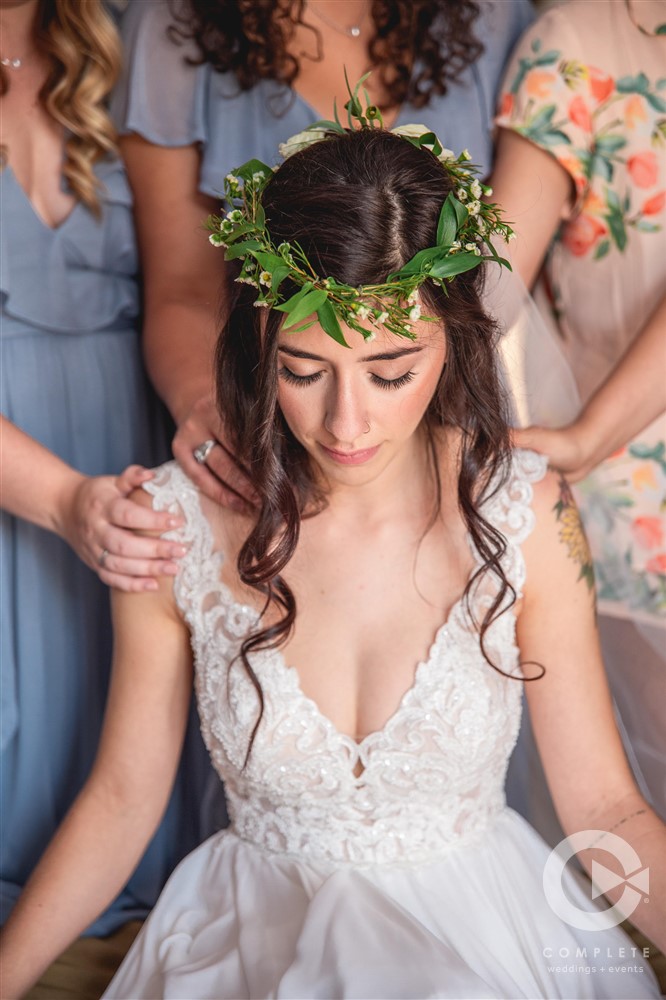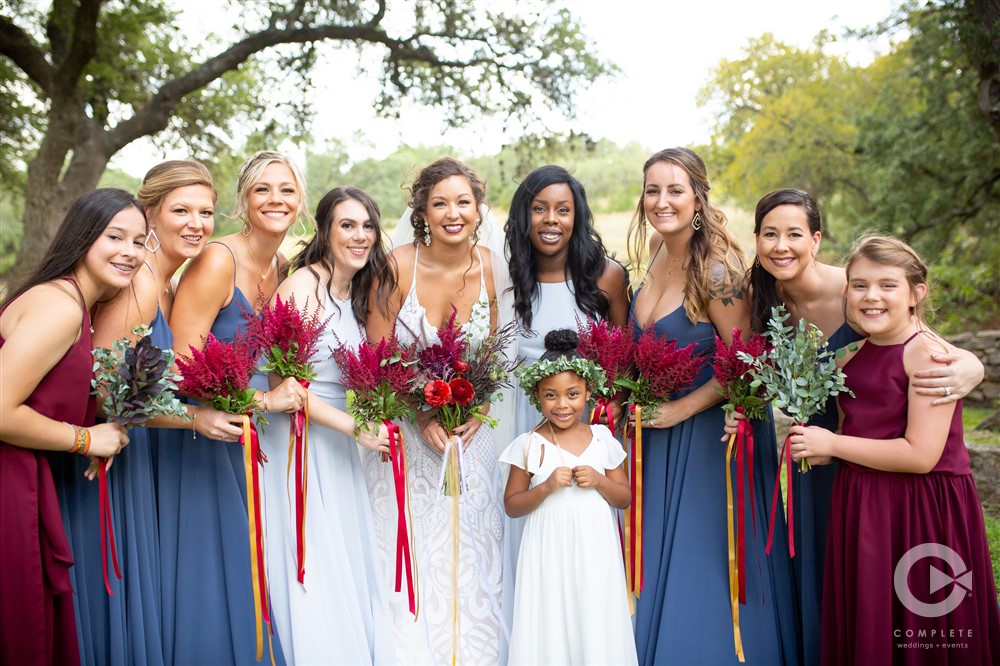 Hair and Makeup:
We mentioned looking as amazing as possible for all of the pictures and this is also a must! Sometimes the bride may require professional hair and makeup so that everyone looks uniform. Generally, the bride would provide that. But maybe you have your special stylist you trust with your hair and don't want to use someone else, or maybe the bride didn't have the budget to pay for everyone. Yet another thing that can add up.
The Parties:
There are also all of the parties that come along with being a bridesmaid: the engagement party, the bachelorette trip, maybe a bridal or couples' shower, rehearsal dinner, etc. You might have to pay for travel and accommodations for all of these things if they're not close to you.  Generally, you're also expected to get a gift for most of the celebrations. All of those gifts or hosting the parties can really be a large chunk of change. The bachelorette party is normally the most expensive for bridesmaids. It is customary that everyone chips in and help to pay for the bride, it is her party after all. Destination trips and activities other than just going clubbing have been gaining popularity and adding to the expenses for these fun trips.
Travel and Accommodations:
The weekend of the wedding you'll have the rehearsal dinner, or maybe a bridal luncheon or other things we've talked about. If the wedding isn't close to you, you'll have to pay for transportation whether that is an expensive flight or maybe just a car ride. Once arrived, you might have to pay for a hotel room or Air BnB for a night or two! The day of the bride will normally pay for your transportation to the wedding but at the end of the reception or the after-party, you might also have to pay for an uber or a taxi back to the hotel or wherever you're planning on staying.
It's Worth It:
Hopefully, we haven't ruined the idea of being a bridesmaid for anyone! Being there for your close friend during the planning and through the actual wedding is an experience like no other! Just think if you were the one getting married wouldn't you want them there for you? You may even come out of it with new friends after meeting the bride's other friends and family you may not have known before. Your bride to be is SO happy and grateful that you are there with her through this process and it is such a rewarding experience helping and seeing someone through the biggest day of their life!
Complete Weddings and Events Planners in Houston, TX
For other tips and suggestions be sure to check out more of our blogs and for any other help planning your wedding or event be sure to check out Complete Weddings + Events Houston. If you're planning a wedding in Houston, TX, then you've landed at the right place! Now that you've said YES! to spending your life together, you have some exciting decisions ahead. At Complete Weddings + Events planning in Houston, wedding events are what we do best. Complete Weddings + Events, Houston's leading provider of event and wedding photography, videography, lighting, DJ services & photo booth rental.