Grand Reopening! – Complete Weddings + Events Des Moines has moved offices and is ready to invite you to come to tour the space and meet the team! We moved a block away earlier this spring, but we've spent the past summer preparing the office for guests and clients while also making it a functional space for our team.
Renovation Team
It definitely takes a village to bring a new space to life, and we are thankful to our renovation team all from the Eastern Iowa and Omaha areas!
We started working with Elizabeth Erin Designs to design the space and bring the new office vision to life.
We pulled in Lori Vande Krol with A Life Made Simple to assist with the design of storage space for our equipment since a custom system was needed here to keep our event items organized. Her special is productivity solutions, and she delivered exactly what we needed!
Andrew Behanish from Trubilt Homes, Inc. was our contractor out of Ankeny, IA.
Furnishings for the space were purchased from Chandra and Matt Miller at Commercial Interior Solutions in Omaha, NE.
New Complete Des Moines Location
The Complete Des Moines address is below. Feel free to stop by during office hours, or visit us at the Grand Reopening event (RVSP below!)
7600 University Ave # A, Clive, IA 50325
You're Invited: Complete Des Moines Open House
Our grand reopening open house will be held after our ribbon-cutting ceremony with the Clive Chamber of Commerce on Friday, September 23rd from 4:00 pm to 7:00 pm! Enjoy bites and refreshments provided by Your Private Bar while touring our new space! RSVP here.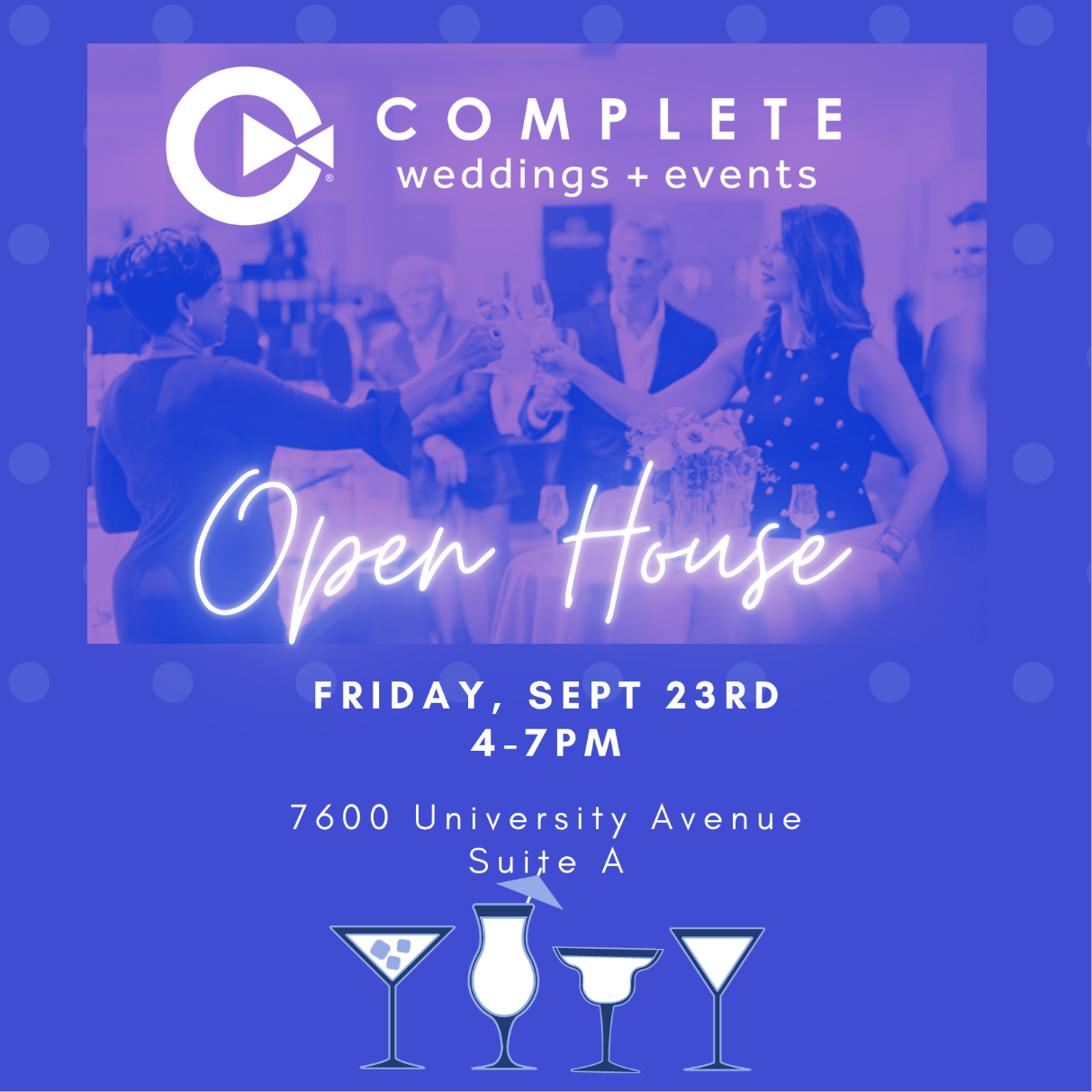 Don't hesitate to email, call or text owner Sue Bennett at [email protected] or 515.266.1355 with questions about the event.
Learn more about Complete Weddings + Events or reach out to the team in Des Moines at completewedo.com/des-moines/about/.
Complete Weddings + Events Des Moines Services